Travel Talk
Even More Articles on Travel!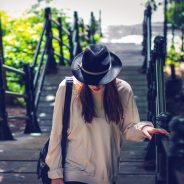 You can spot a frequent traveller from a mile away. They're the one who knows how to move up a class, always has a portable phone charger, and never packs more than they actually need.
They know how to avoid credit card drama, how to dodge hidden fees, and somehow manage to emerge from a long flight looking immaculate and totally replenished.
While it's easy to watch these travelers and think 'I wish travel was as smooth as that for me', for every frequent traveler who has their stuff together, at some point along the way, they've all made rookie errors and beginner mistakes.
The reason they're so pro at travel is because, more often than not, they've made these mistakes and learned the hard way.
So we've put together a list of the most common travel mistakes, and how to avoid them. You might be surprised at how many of them you've made!
read more