Photography
Our Travel Photography
"A good snapshot keeps a moment from running away." ― Eudora Welty
Featured Photography Posts: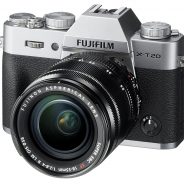 With travel photography becoming increasingly popular, a good quality camera is now a necessity for most travelers. But the biggest question is, what kind of camera should we use?
For years, a DSLR camera was everyone's go-to. But technology evolves, and there's a growing trend among travelers today to go the mirrorless route.
Keeping up pace with bulkier and older DSLRs, mirrorless cameras use the latest technology to produce high quality images in smaller bodies. It's called mirrorless because the cameras are designed not to have an optical mirror in front of the sensor, which is common in DSLR cameras. Instead, it uses a digital display system, or an electronic viewfinder.
So if you're planning to switch your DSLR to a mirrorless camera, or you're looking for your first camera to start with, here are 6 mirrorless cameras that you can try.
read more