Adventure Travel
Adventure Travel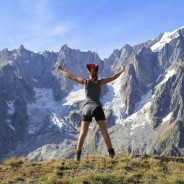 It's hard to believe that summer in Vail, Colorado, is considered off-season when there's so much more that's offered during this time of year.
Vail may have the largest ski mountain in Colorado, but unless you love skiing all day every day, there isn't much more to do in winter except freeze outside or sit indoors by the fire.
Summer brings a wealth of outdoor recreation opportunities, special events, and beautiful weather to Vail, making it the preferred season by locals.
Here are just some of the many reasons why you should make Vail your next summer holiday.
read more