Healthy Travel
Healthy Travel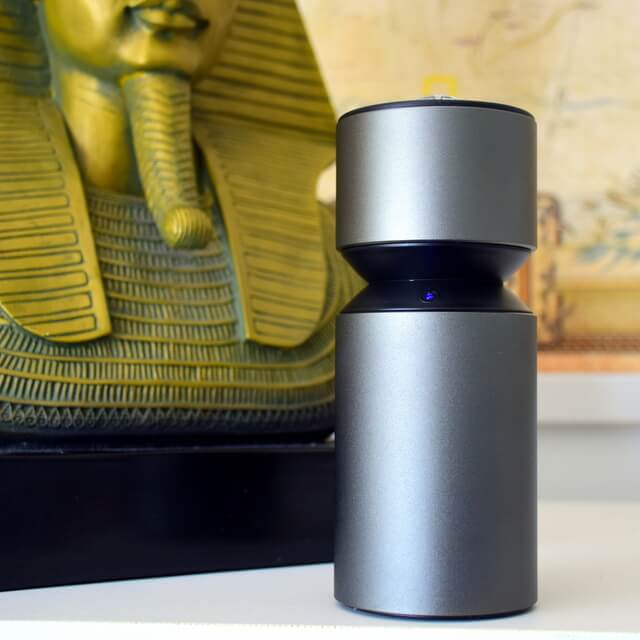 Essential Oils have been used for thousands of years in various cultures as a natural alternative to medicine (an 'essential oil' is made from separating the most powerful healing elements of a plant, like eucalyptus or sage, into a single oil that you inhale or rub on your skin).
They are one of the world's most ancient methods for healing, boosting energy levels, reducing anxiety, and from Egypt to England, from China to the United States, aromatherapy has become the most popular way to treat yourself in a natural, safe and cost-effective way.
Nebulizing deffusers are used in people's homes, in yoga studios, and in medical centers everyday. It's a machine that disperses your chosen oil into the room so that you can breathe the healing properties into your blood stream.
Ever instantly felt calm at a luxury spa? Did your mother ever cure your cold with eucalyptus? That's aromatherapy.
In the context of travel, just because you're constantly on the move doesn't mean you can't benefit from aromatherapy. I've recently discovered the mobile-mini nebulizing diffuser from Organic Aromas … it's compact, portable, wireless, and fabulous for traveling with.
read more