Healthy Travel
Healthy Travel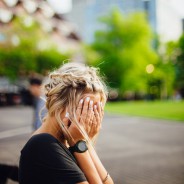 It's not something anyone likes to talk about, but it's something I guarantee that every traveler will experience at some point, regardless of whether or not you have an adventurous appetite.
Travelers diarrhea is the most common travel-related illness, and a very real health problem faced by developing countries. It is estimated that 15–20 million travelers will experience traveler's diarrhea annually, which means that roughly 40,000 travelers got the runs today.
So what do you do if you find yourself with Delhi belly / Montezuma's revenge, and have to make a sudden break for the bathroom? Follow these tips to prevent travelers' diarrhea so you can still enjoy your holiday.
read more