Expat Life / Living Abroad
Expat Life / Living Abroad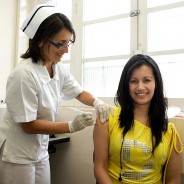 If you didn't have to worry about working for a living, what would you want to do with your life? Many people say that they would spend their time helping others. Many more say that they would travel and see more of the world.
But what if you could combine these two things, and make them part of your working life? It sounds like a dream come true, doesn't it?
The following careers allow you to combine international travel with helping local communities. You just have to be willing to put the work in to acquire the necessary skills.
read more