Expat Life / Living Abroad
Expat Life / Living Abroad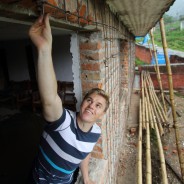 Living your life on the road is the stuff dreams are made of, but at some point reality has to catch up.
Where does the money come from to keep paying the bills, and how can you ensure a regular cash flow so you never find yourself in a sticky situation?
There are a number of cheap travel hacks to help you get the most out of your money while traveling. However, even living the frugal lifestyle won't keep you sustained forever.
Finding a job that is as flexible and transportable as you are is important, meaning you have the luxury to take it up whenever funds start to run dry.
Here we take a look at a few of the options open to you, which can help you get the spare cash you need.
read more