Expat Life / Living Abroad
Expat Life / Living Abroad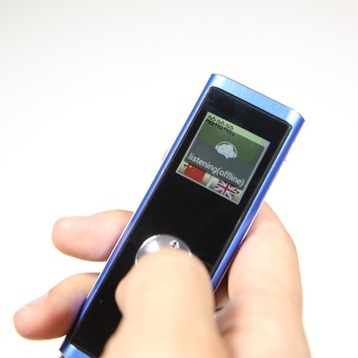 One of the biggest challenges when traveling is overcoming barriers to communication, and for someone who frequently travels, it's highly likely you'll eventually land in a country where you don't understand a word.
And this can be quite daunting. I'm sure I'm not the only traveler who's landed abroad and felt like a mute for being unable to speak the native language. Frankly, it's embarrassing; so you end up taking some pictures, looking at the scenery, and leaving, without having interacted with anyone.
Though as for learning a new language, the brutal truth is that not many people have the time or energy, or even the mental ability to retain a new language, especially when you're touring multiple countries and need knowledge of several different dialects.
So if you're wondering how to overcome barriers of communication, you'e not alone. But you don't need to worry anymore! There's a new smart voice translator being released which means you can speak 20 languages in 2 seconds! It's an incredible device, and may just kill the language barrier for good.
read more