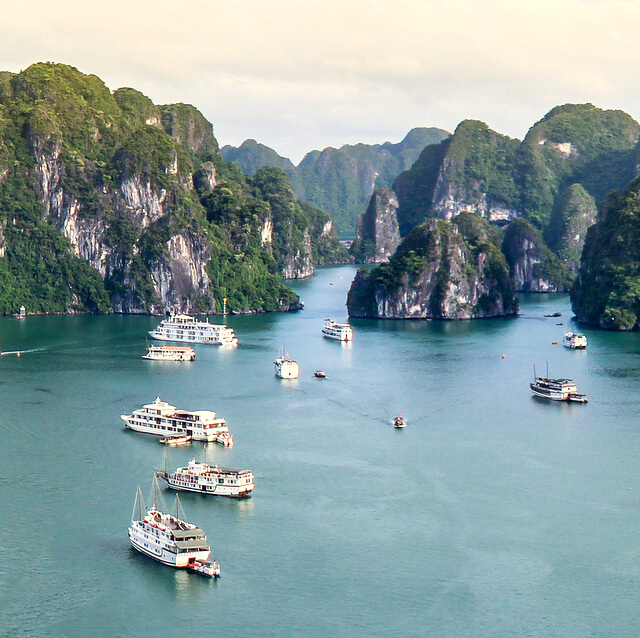 When you imagine a tour of Vietnam, what visions come to mind? Perhaps wild jungles, white sandy beaches, and fantastic street food? Breathtaking natural beauty, ancient history, and adrenaline pumping activities?
Vietnam is home to a wealth of destinations that will seduce every type of traveler, and with a diverse mix of everything mentioned above, travel here quickly becomes addictive.
Situated between the South China Sea and Cambodia borders, the narrow country punches well above its weight when it comes to unforgettable experiences. Here are 7 places you can't afford to miss.
read more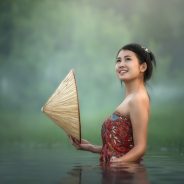 Vietnamese tourism is becoming more popular every year. Western travelers flock to this small, oceanfront country in Southeastern Asia due to its rich culture and affordable pricing.
Even though tourism is on the rise in Vietnam and the surrounding countries, many travelers still don't know what to expect when they arrive. Here are five of the most surprising facts about traveling through Vietnam.
read more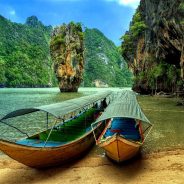 Everyone looks forward to the weekend, though more so if you have the chance to explore a new destination.
And if you're based in Asia you're in luck; a patchwork of incredible countries, islands, and cultures, you have a whole continent at your doorstep, and hundreds of destinations which you choose from from for a quick weekend break.
read more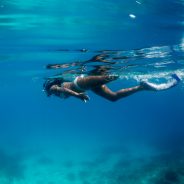 Phu Quoc island is a relatively unknown tourism destination in Vietnam. Yet, the biggest island in Vietnam and the gulf of Thailand offers no shortage of tourism attractions, landmark, and unique tropical experiences.
As an almost virgin, relatively unknown destination, you can expect a clean tropical paradise with spectacular panoramas. For beach lovers, Phu Quoc is definitely a tropical paradise, but the island offers a wide variety of landscapes from rocky mountains to beaches to the city itself.
If you are looking for your next adventurous destination, Phu Quoc should be a serious contender; here are some of the unique experiences you can enjoy.
read more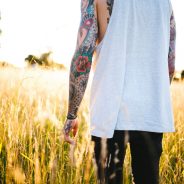 To much of the developed world, especially in recent years, tattoos are seen as beautiful/trendy additions to one's personality, with many tattoos succeeding in telling interesting stories about a person's past.
But in some countries, tattoos are still seen as extremely taboo. Exposed tattoos in such countries can commonly result in arrests, and where a traveler is concerned, sometimes deportation.
So the following is a list of countries where you should be extra careful about flaunting your ink – otherwise you may end up in more trouble than previously thought!
read more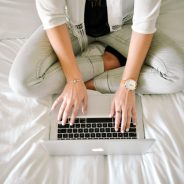 Perhaps a story idea has been gnawing at you for years, begging to be written, but you just haven't found the time to put pen to paper. Or maybe you're worn down by the rat race and want to spend a year rekindling the sense of creativity that used to flow so freely before life got in the way.
Whatever your motivation, you're considering leaving your day job in pursuit of your passion. As powerful and life affirming as this decision is, it's also terrifying. Unless you're independently wealthy, worries of how you'll make rent and afford groceries without a steady income will inevitably weigh on you.
The good news is, the world is bursting with idyllic destinations that will provide you with ample inspiration, and where living costs are so low that you'll be able to stretch your savings much longer than you could ever dream of doing at home.
Here are three unexpected, but incredible places to run away to when you've decided to quit your job and write your book.
read more
As many a traveler will tell you, taking an overnight train in Asia is quite an adventure, one that I have always found to be enjoyable and something to look forward to.
Overnight trains are my favorite means of covering long distances because they're usually friendlier to my budget and more comfortable than taking long road trips being cramped in a small car or bus.
The other advantage is that you get to stretch your legs out and get a good night's sleep in exchange for just a little bit more than you would pay for a hostel or budget hotel.
read more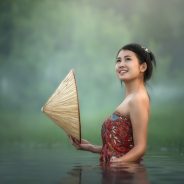 There are numerous reasons why you should make it to Vietnam one day. Breath-taking landscapes, friendly and hospitable Vietnamese, affordability (backpacking in Vietnam is popular and it's a well known destination among budget travellers), and of course, coffee, coffee, coffee! Yes, there is nothing better than enjoying a cup of black (ca phe den) or iced coffee with condensed milk (cap he sua da) while watching as life goes by on a corner of the street!
When planning your Vietnam itinerary, there are certain places you can't afford to miss. You may not know, but Vietnam has all the off-the-beaten-path experiences that you are all looking for, such as hiking the Northern mountain area of Sapa or taking photos over the beautiful sunrise in Hoi.
read more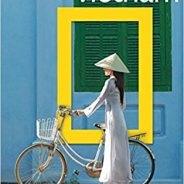 Vietnam has a passion for cycling. Though it's a developing country, it is relatively safe and its roads are for the most part in good shape, making it an ideal region to experience by bike.
Suitable for cyclists of all fitness levels, while it may not be in your Vietnam travel guide, experienced peddle heads tend to head for the hills and beautiful landscapes of the northern highlands, and beginners and leisure riders favor the flats of the Mekong Delta in the far south.
read more