Booking flights can either be impulsive, or carefully planned out, and years in the making. But either way, it's something that almost every traveler will have some degree of experience with.
After 10 years + years of travel, booking flights has become close to second nature, though even as a frequent traveler, there are a number of things you really need to consider before clicking that final purchase icon on your screen. In some cases it could be a real money saver, in others save you from a nightmare flight.
So whether you're a first time traveler, or a frequent traveler who often makes bookings without stopping to think, make sure you consider the following five things.
The Five Things To Think About When Booking Flights
Baggage Allowance
Baggage allowance is something that is regularly overlooked, particularly when heading for a city break. Though in some cases you'll need to check that you actually get a baggage allowance, as many budget airlines offer ticket only, and charge bags separately.
It's important that you organize baggage when you book your ticket, as it's often a lot more expensive to pay for bags once you're checking in at the airport, than it is if you pay for it (or ideally, have it included in your ticket) online.
If there are multiple airlines flying to your desired destination around the same price point, take a look at which offers the biggest baggage allowances, or, if you need to purchase extra baggage, the best value.
Travel tip: Organize baggage when you book your ticket, as it's a lot more expensive to pay for bags at the airport.
Click To Tweet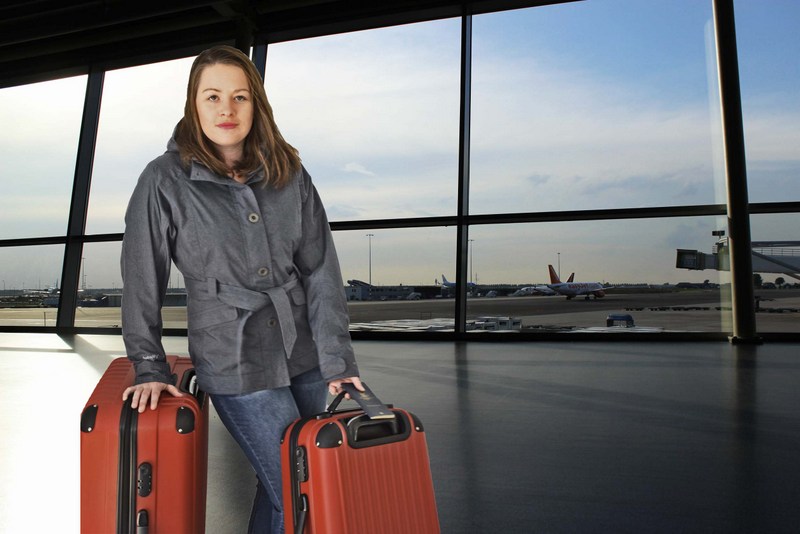 Which Airport Do You Fly Into?
It's all well and good booking a flight to Paris. And if you're choosing a budget airline because it's cheaper. But make sure you understand which Paris airport you're flying into, and the time and cost of transfers into the city.
Because there are in fact three different airports in Paris; 3 major airports in New York, and a whopping five in destinations like Los Angeles and London. Many cities have multiple airports, and it's very common for travelers to not realize, or get confused.
Often too, people will book a flight to a different airport because it's slightly cheaper only for it to cost more because you then need to travel for an hour and a half to get into the city. There's nothing wrong with doing it this way, but make sure you're aware and have budgeted out your transport costs.
Travel quiz: How many airports do you think there are in London?
Click To Tweet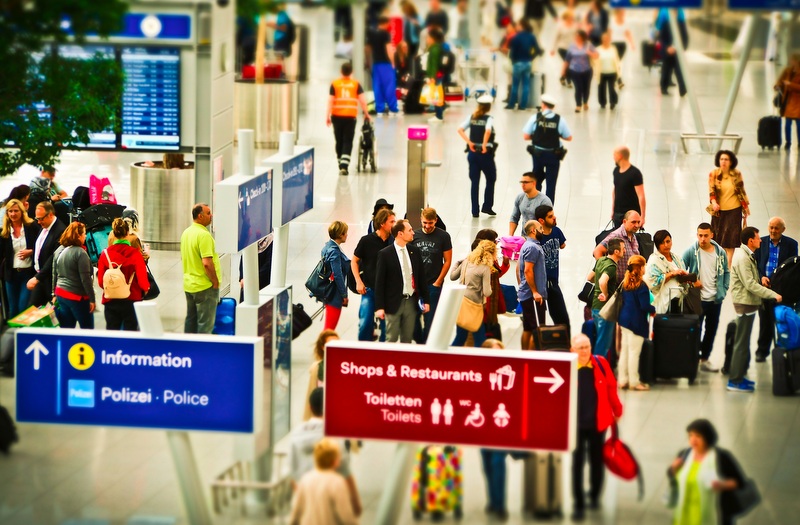 Book Using a Credit Card
Even if you pay your bill straight away, booking flights with a credit card is a really useful idea for a number of reasons. Firstly, there are the perks such as picking up rewards points, or airline miles. Buying all your flights via credit card is a brilliant way to maximise travel rewards and save on your next trip.
But secondly, many credit card companies offer inbuilt travel insurance, which will cover you in the instance of delays, cancellations, lost luggage, medical emergencies etc. However you're usually only covered under a credit card policy if you've booked the trip on that card.
Check Your Dates
This advice is twofold. Firstly, it's important to make sure you have input the correct dates into your booking before you proceed and hit purchase. Most airlines will prompt you before you pay to check that all details are correct – make sure you do this for every booking.
But secondly, before you actually make your booking, check that the dates you're traveling are a good time to visit the destination.  There are some days of the year you simply don't want to visit certain places, for instance if there are major events, or particularly terrible weather. And it pays to know this before you're stuck with a non refundable flight.
Additionally, flights are also pricier during peak season. The school holidays are a good example of this and regularly drive the cost of travel up due to the demand. Pick a quieter day to travel and you can generally save money and have the pick of the hotels in a city. It's a win, win.
Pro Tip: Get free notifications on flights when they're 50% off by signing up for free emails from Cheap Fly Club.
➡ Cheapflyclub.com is for anyone who wants free notifications on stupidly cheap flights.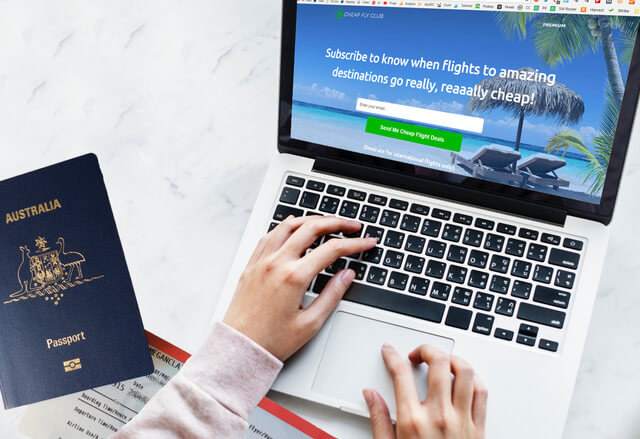 The Airline Itself
If you're travelling short haul, the airline you choose generally won't matter too much, but for those longer flights it's really worth considering who you travel with. It can honestly make a difference in your mood for the entire trip.
If you have a bad experience on a long haul flight, it can leave you groggy, miserable and stressed for a good few days afterwards. So there's definitely something to be said for choosing an airline that looks after you and offers good service, even if you pay a little bit extra.
This means that you can hit the ground running once you land, and minimize your jetlag. There's nothing worse than having wasted your first two days of vacation because you're recovering from a terrible flight.
WE RECOMMEND THESE PRODUCTS FOR THE PLANE: CLICK PHOTO ↓
INSPIRED?! PIN THIS TO YOUR TRAVEL PINTEREST BOARDS ↓
If You Liked This Post You May Also Like: