"When it comes to travel, if you don't snooze, you lose, and that's why your own pillow is probably the smartest item you can stuff into your carry on tote, suitcase or back of the car when traveling for any length of time. Even one night spent embracing an offensive pillow can mess with your rest and make you crabby and sluggish!" – Luanne Bradley
But there are a couple of issues here. Pillows are bulky, and don't often fit into your bag. And it's difficult to maneuver trains, buses, taxis, and other forms of transport when you already have your hands full, and then try to stuff a pillow into the mix. Of course you drop it. And now your favorite pillow is dirty and wet. And probably smells like old beer.
But despite these obstacles, the benefits of traveling with your own pillow (outlined below) far outweigh the stress. And teenage girls in particular seem to be all for the craze of carrying a fluffy pillow onto the plane. But other people, like grown men, feel as though they're out of the club.
Enter the Go Pillow Case
The solution to Patrick's travel pillow woes, and yours for that matter, have been solved! An Australian woman named Di Tipper has created the Go Pillow Case – a product which is so simple that it's genius, and means everyone can travel with ease with their pillow from home.
The "Go Pillow" is a case which fits any standard pillow (it actually also fits a single bed doona), and rolls up to 1/3 of its original size. It's small size and easy concept make it a highly sought after product for anyone wanting to travel with their own pillow.
In 3 easy steps, place your pillow into the case. Roll it up and fasten with the extra wide Velcro on the side. That's it! It's that simple! It's so easy to use, and the possibilities are endless. It's compact, light and portable, and packs up small when not in use. You can take it anywhere with the handle on the side.
28 Second Video Demonstration … Because It's That Quick and Easy to Use
Travel Light … With a Full Size Pillow
It might sound like an oxymoron, but the brilliance of the Go Pillow means that you can now travel light, with a full size pillow!! And it looks classy too. The Go Pillow comes in four colors. The two original colors are Black and Navy, though you can also purchase Red and Royal if you're going for a color scheme with your bags.
The fabric is 100% nylon, so it's water resistant, lightweight and durable. Willing to sacrifice my own pillow to test this claim, I pulled out a spray gun and attacked. Turns out my duffel bag isn't water resistant, but the Go Pillow case definitely is!
So I'm happy to know that I can now travel with my pillow in a way which is compact and efficient, while keeping it clean and dry. And, let's be honest, the first 8 seconds of the above video were branding, so really, it should only take you 20 seconds to do!
Check out https://gopillow.com.au for more information or to buy (they ship worldwide). Not yet convinced that this product will revolutionize your life? Here are the reasons why you should travel with your pillow from home.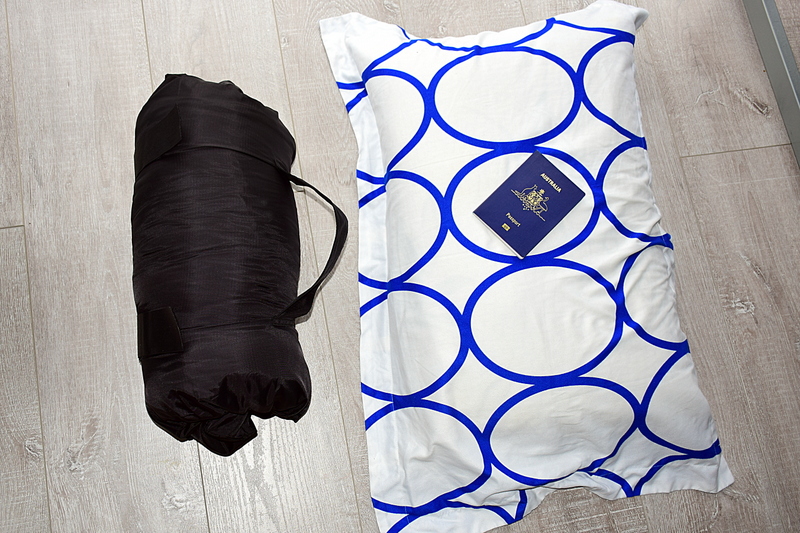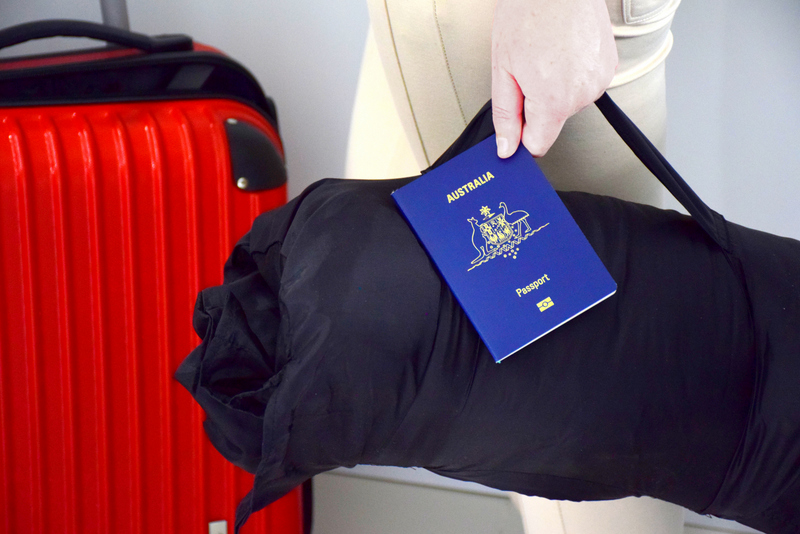 Reasons to Travel With Your Pillow From Home
Airline Pillows are Useless
"As I'm sure everyone will agree, airline pillows are farcically small and essentially useless; much like airline blankets and headphones. To get a proper amount of sleep, something bigger is required." – Chris Jager.
In a window seat, putting a pillow between your body and the sidewall creates a comfy sleeping surface.
Hotel Pillows are Hit or Miss
The main reason hotels don't offer better pillows, or at least a wider choice, is probably because pillows are the things most often "pinched" by guests. Don't ask me how they're getting past hotel reception without being noticed … maybe they have the Go Pillow Case in their bag!
While more luxury hotels like the Four Seasons are starting to offer "pillow menus" and delivering different pillows upon request, the vast majority are flat, lumpy or densely packed with a foam and feather combo that can make you wake up with a sore neck.
"If you sleep with more than one, sometimes topping one of those pillows with your own can make a big difference. Otherwise, toss em away and have sweeter dreams. But don't forget to remove it in the morning before the maid comes and to pack it when you leave."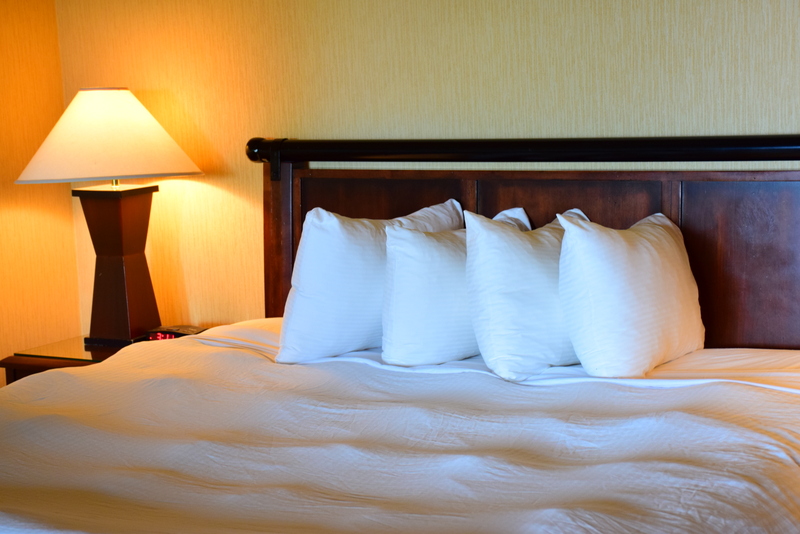 Allergies
If you're wondering why you've picked up allergies on your holiday, or you've gotten 10 times worse, it's probably because of dust mites! Most hotel pillows pick up allergens that graze on your dead skin and hair, and these contribute to asthma and other allergic reactions.
Even in luxury hotels, their pillows aren't usually sealed with dust mite proof protectors. So if you're highly allergic, it makes very good sense to bring your own pillow along. Good health extends to a healthy pillow.
Also, many hotels use harsh laundry chemicals like bleaches, disinfectants and other cleaning products like toxic synthetic compounds to give fragrance to consumer products. There is good reason to pack your own pillow if you're sensitive to those chemicals.
Protect Your Valuables
It's a trick movers use to use pillows as padding to protect fragile or breakable items. If you're traveling with the Go Pillow in your bag (it's compact, so it fits!), this can work as added cushion for any breakables you might be traveling with.
Any souvenirs or holiday gifts, any kind of glass you might be traveling with (like perfume bottles or alcohol), it's less likely to break with the added padding of your pillow.
Sleeping in Transit
Whether you're catching a flight, train, bus, or tossing your pillows in the back of the car on a road trip, having your own pillow makes it much more comfortable to catch a nap in transit.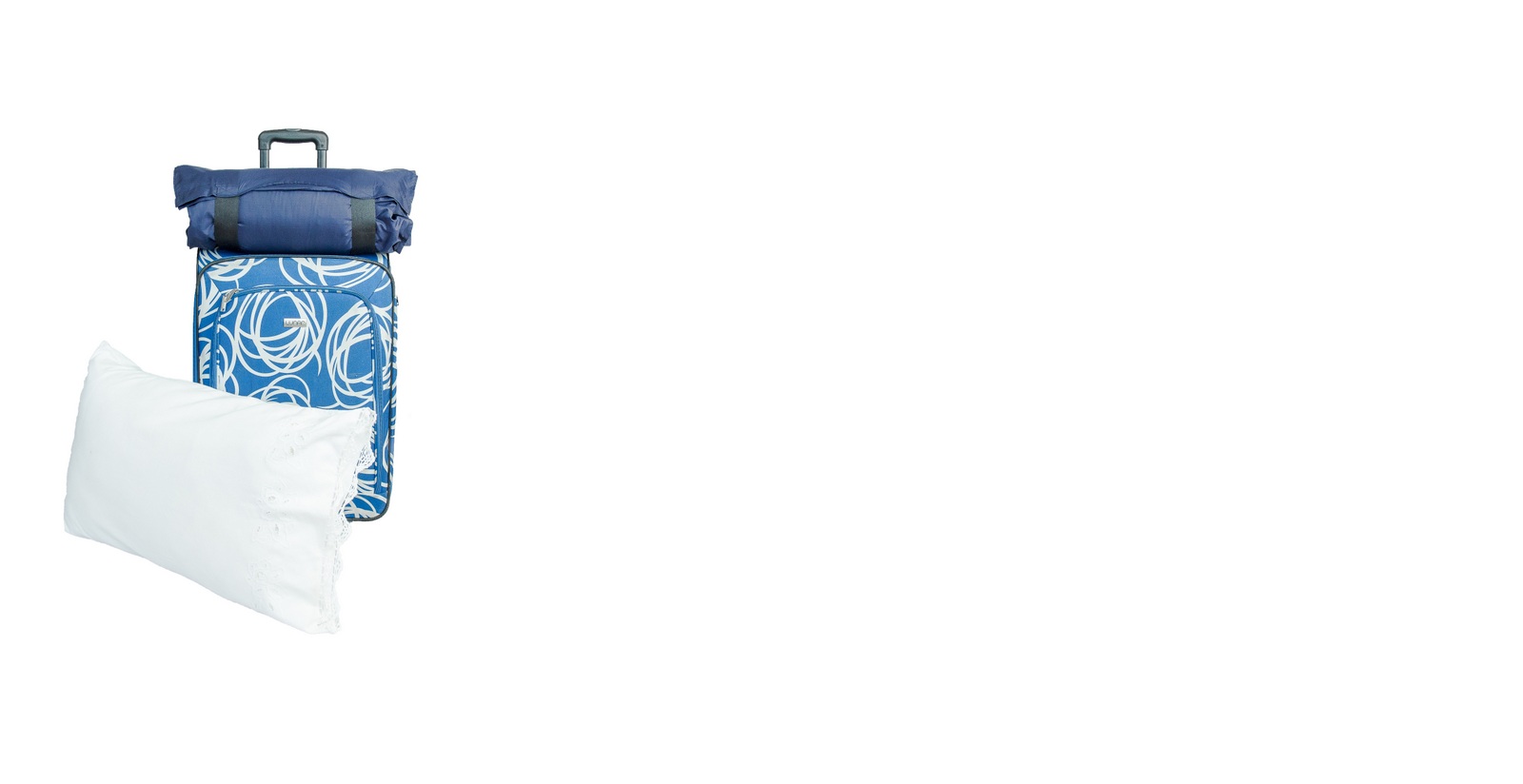 I love my Go Pillow. It's a permanent accessory on all my travels.
Nothing beats having your own pillow when your away from home,
for a good night sleep. What a great idea!!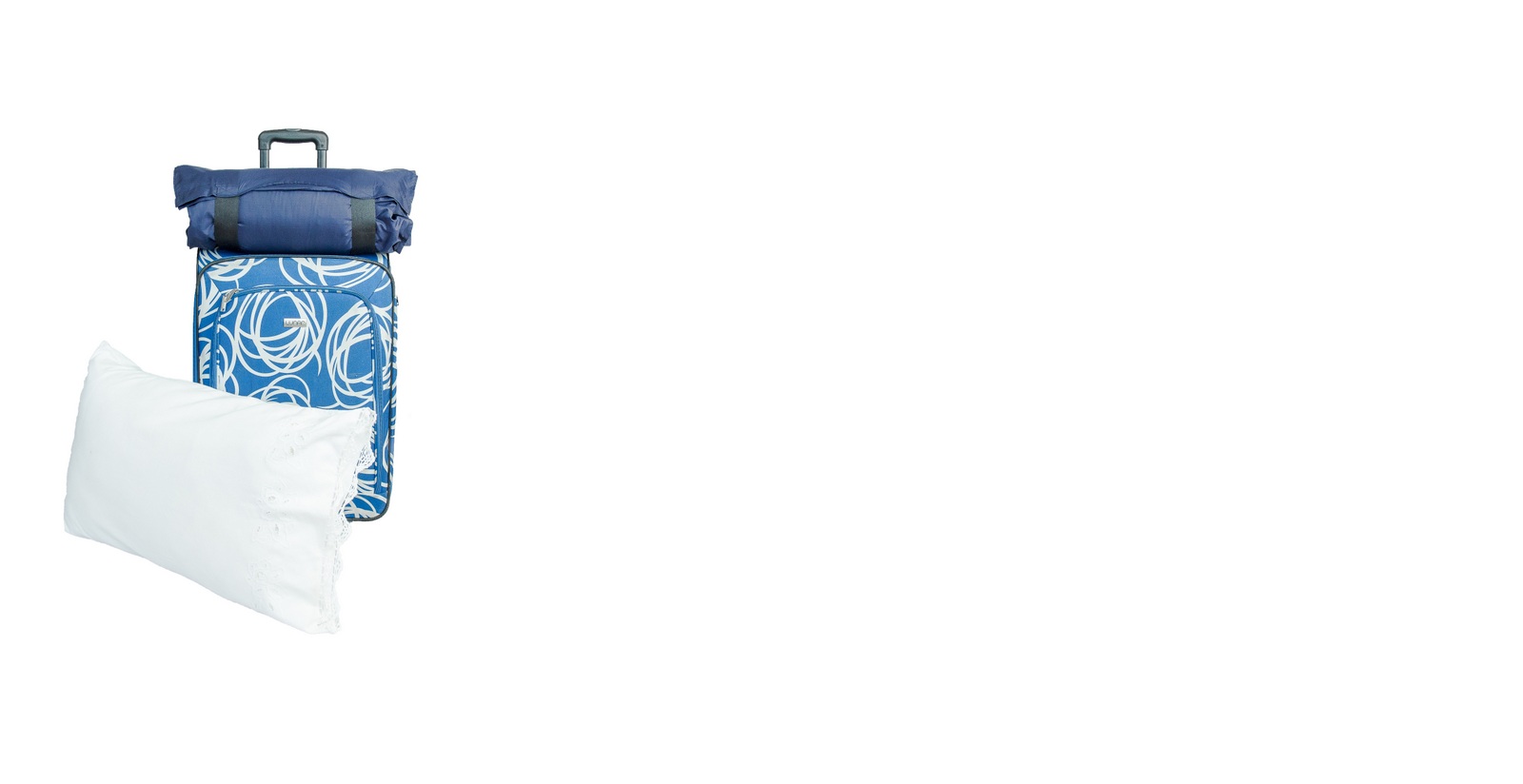 We travelled 7 weeks around Europe with our
pillows in the Go Pillow. It was so easy and made
such a difference having the comfort of your own
pillow when sleeping in so many different beds.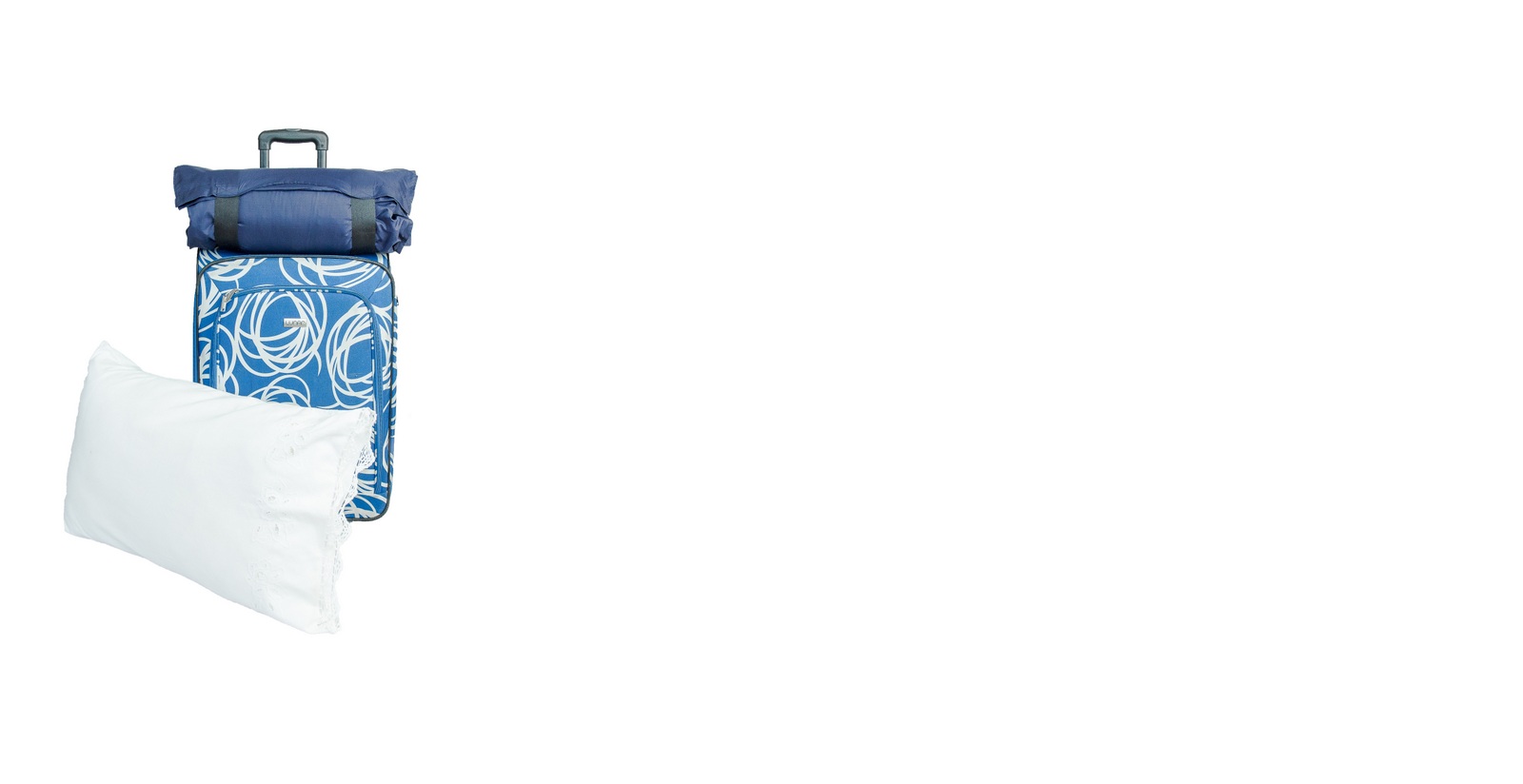 Hi I just wanted to let you know, I used my Go Pillow
on a girl's weekend recently and absolutely loved it.
There is nothing like the comfort of your own pillow
when in a strange bed.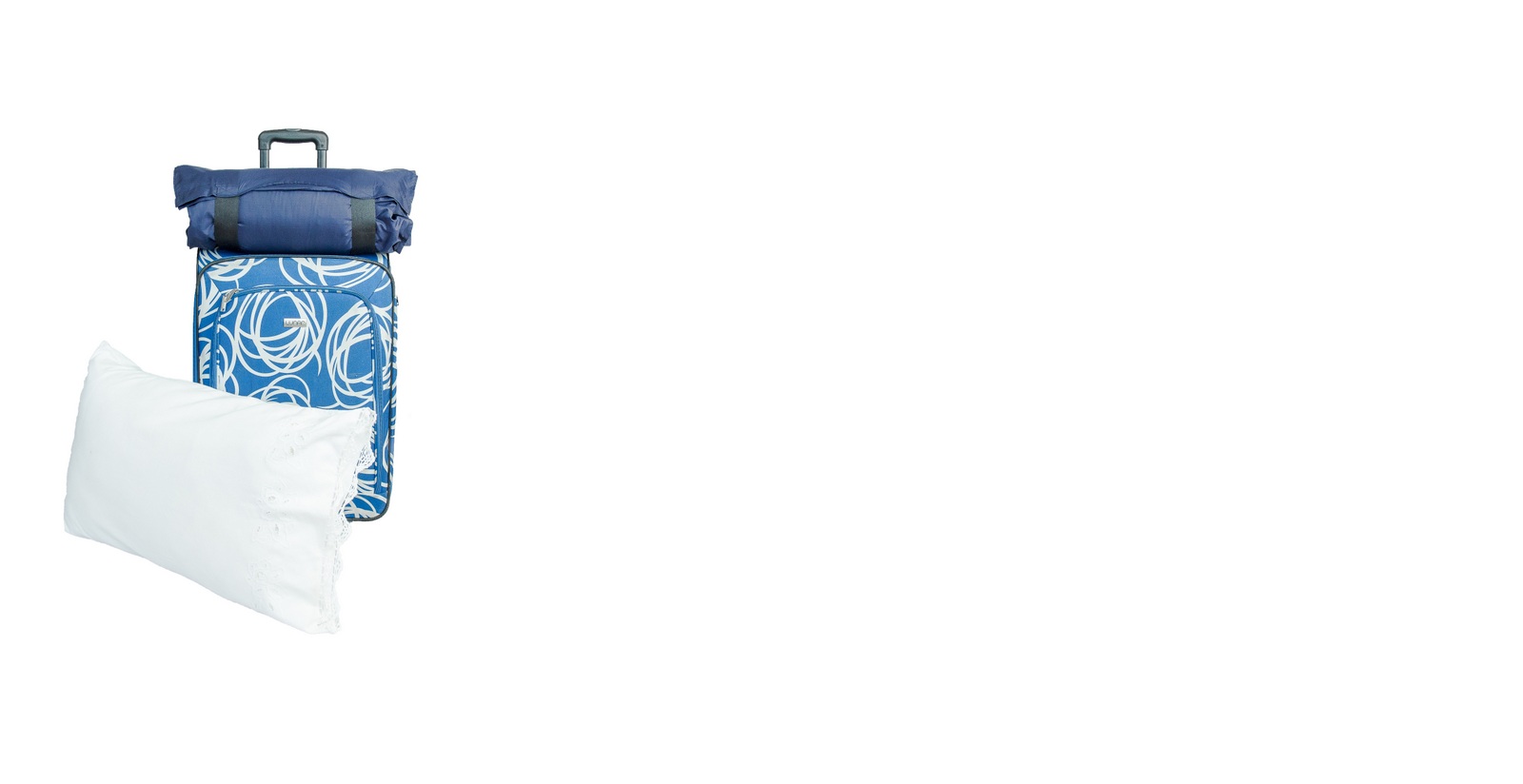 We were away 4.5 months, 4 people 2 backpacks.
That day at the airport my backpack weighed 16.5kgs.
We only bought the bare basics…. And my pillow made
the cut, thanks to you… And I was so grateful to have it.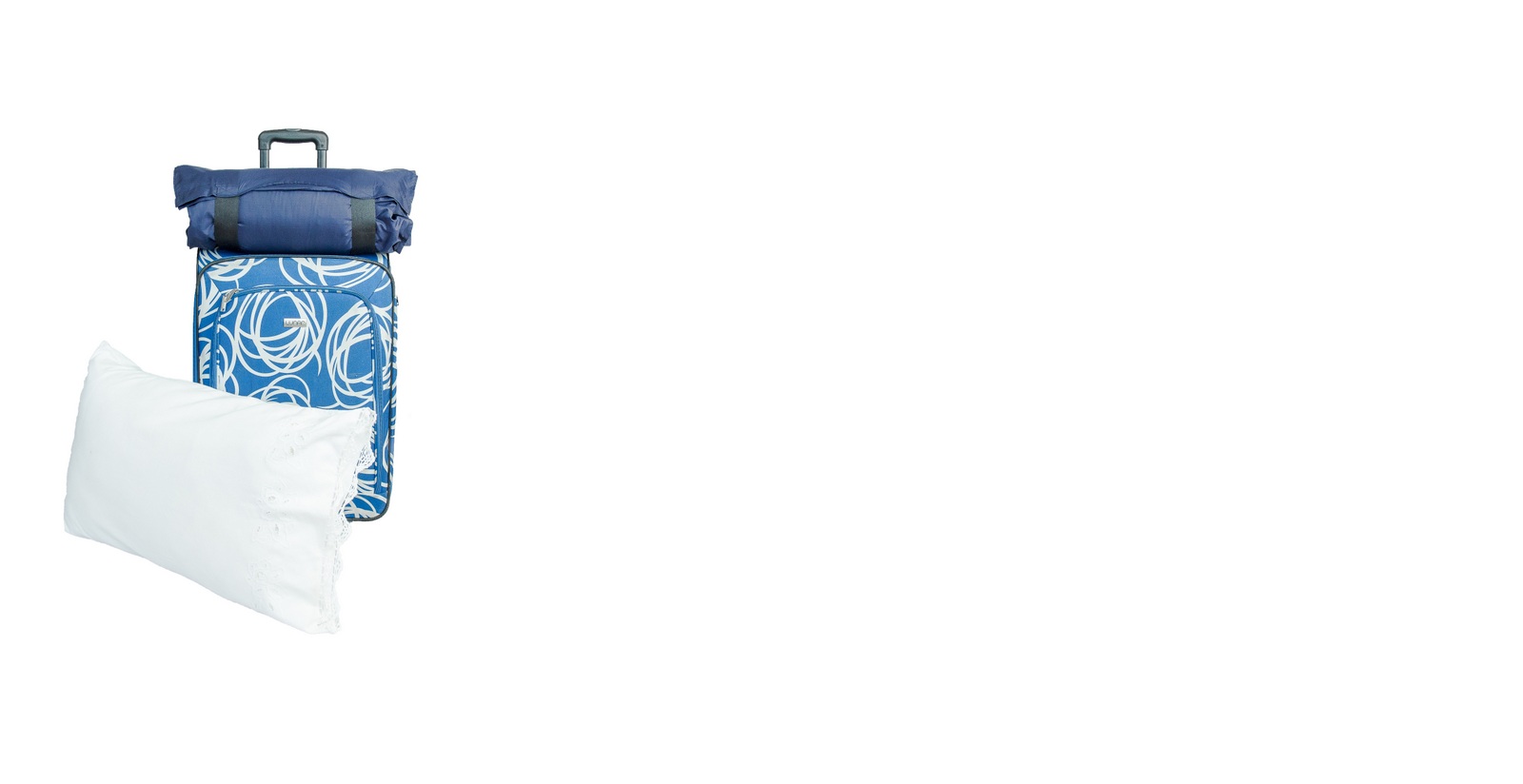 Just had 12 days in Bali. GoPillow was a godsend.
So glad we took three for our pillows as the ones
in the resort were rock-hard! We were able to take
our pillows as carry-on luggage too. Just great to
sleep on your own pillow no matter where you are.
Highly recommended.
Check out https://gopillow.com.au for more information or to buy (they ship worldwide).
WE ALSO RECOMMEND THESE PRODUCTS FOR THE PLANE: CLICK PHOTO ↓
| | | |
| --- | --- | --- |
| | | |
INSPIRED?! PIN THIS TO YOUR TRAVEL PINTEREST BOARDS ↓
If You Liked This Post You May Also Like: