Foodgasm
Experiences to Make You Foodgasm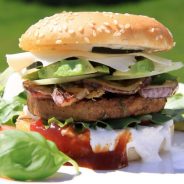 The great Aussie Barbeque is world famous, and as far as cultural experiences go, nothing says "Australia" like sizzling a snag (sausage) on a barbie.
Much of the challenge is finding the perfect spot and knowing what to serve, but as far as Sydney is concerned, we've got the locations covered for you. From beaches to coves, national parks to foreshores, Sydney knows the value of a public BBQ, and this is a great way to enjoy time with family and friends while getting outside and experiencing the city's local attractions and beautiful parklands.
So the next time you're in Sydney, pack a picnic and check out some of these fabulous BYO BBQ's!
read more