When you stay in the center of a city there are certain things you come to accept. Sacrifices you make for the luxury of staying in the most central location. Like the idea that you'll likely wake up in the morning to the sound of an urban landscape. And potentially land a room with a carpark view.
But when we saw photos of Crowne Plaza Canberra, it painted a completely different picture of what we had come to expect. Like falling asleep in the heart of the CBD, but waking up to breathtaking parkland views. And cracking your window to welcome the morning song of King parrots and Sulphur crested cockatoos.
And while Australia's capital largely caters to politicians and business travel, leisure travel in Canberra is on the verge of a supersonic boom.
Crowne Plaza Canberra Hotel Review
Situated in the heart of the city, overlooking the impressive gardens of Glebe Park, Crowne Plaza Canberra is a truly impressive property, well suited for either a business or leisure stay.
The lobby entrance is on the second level of a stunning atrium (large open-air covered space), and with floor to ceiling windows which stretch from the ground level to the sixth floor, natural light floods throughout the building, whether you're walking one of the hotel corridors, or relaxing among the plush furniture and plants of the lobby.
A truly modern and sophisticated theme dictates the decor with comfortable and stylish amenities which are consistent throughout the hotel facilities (pool, gymnasium, function rooms) and into each guestroom.
Lobby & Reception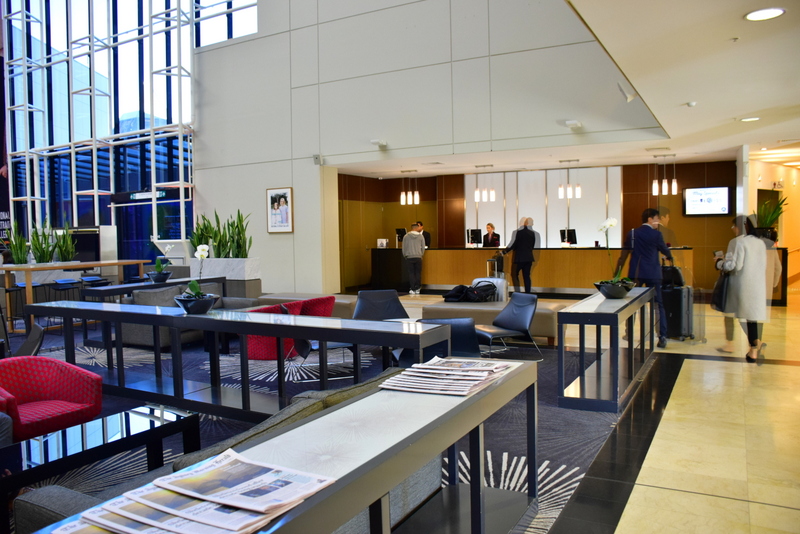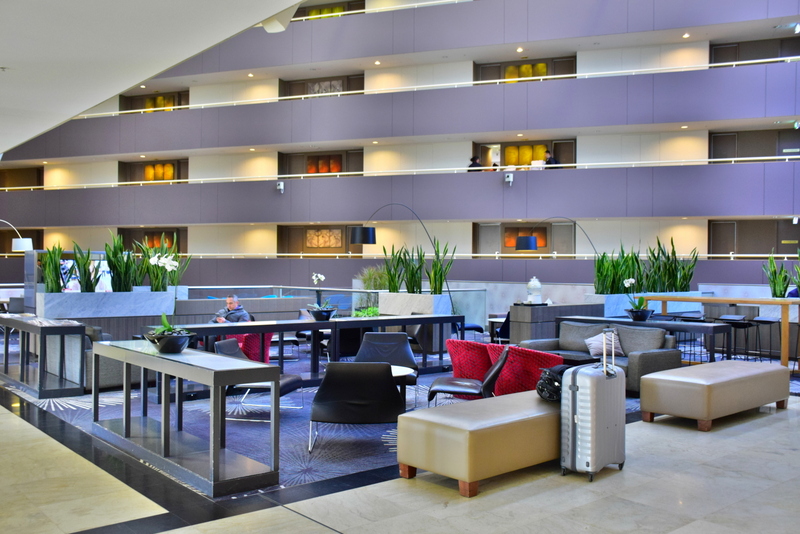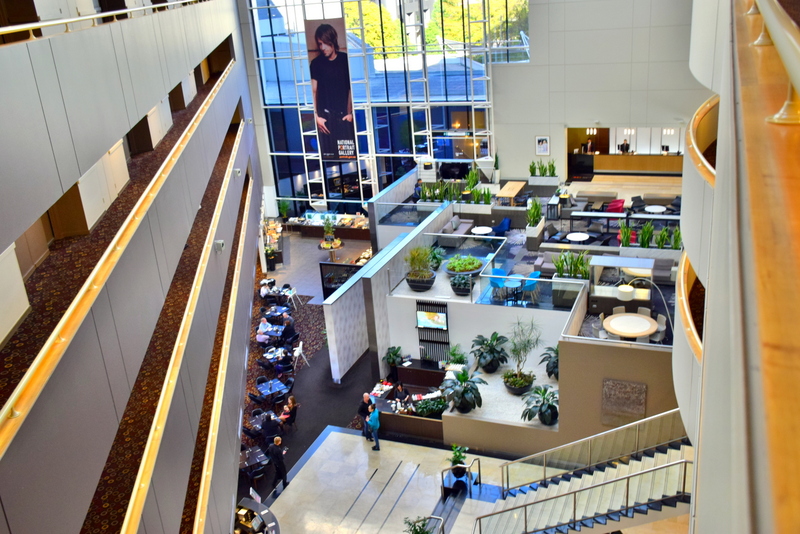 The Rooms
With 296 rooms, guests have the choice between deluxe, superior, premium King rooms, or suites. Though each room type has been designed with space and comfort in mind, so regardless of your budget at the time, you're always going to have a beautiful space to relax at the end of the night.
We entered room 430, a standard deluxe, and forgot to turn on the lights. The window at the other end of the long room spanned the full length of the wall, and let in a large amount of natural light.
We dropped our bags and made a beeline for the view; Glebe Park was spectacular, and we could see flashes of red and green; King parrots dancing through the autumn trees.
Those at the opposite side of the hotel have views over the city (request which view you would prefer when you make a booking). Onsite parking is in the basement so no-one gets stuck with the dreaded car park view!
The View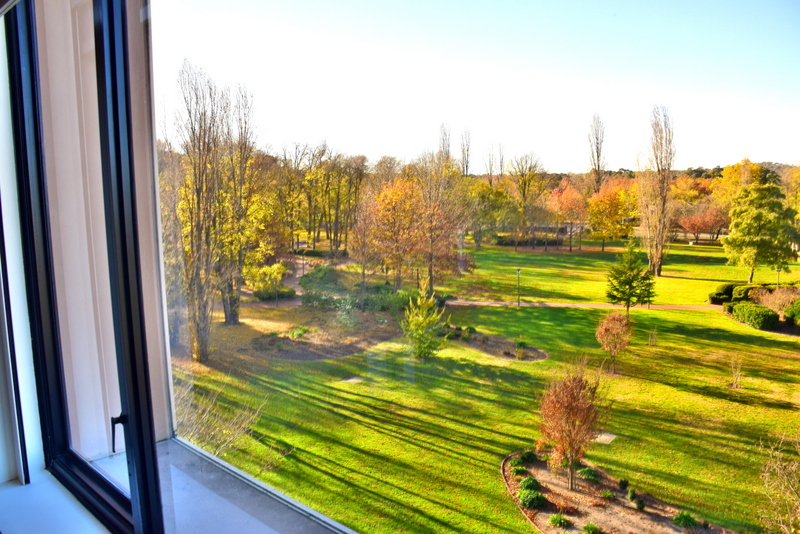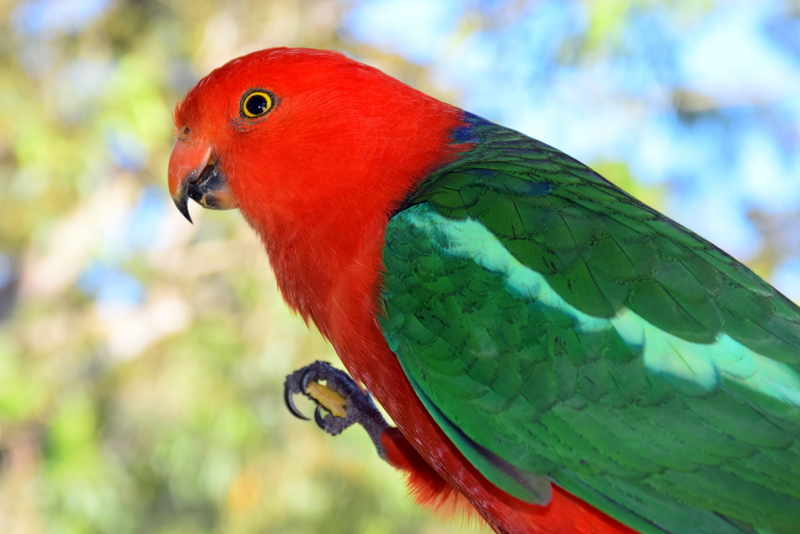 Deluxe Room
We were impressed and incredibly comfortable for the hotel's standard room. It offered modern amenities, including a flat screen TV with movies on demand, comfortable lounge chair, and private ensuite.
It was quipped with a spacious workstation with data ports and power boards, designed to keep business travellers connected and in touch with what they need whilst working away from the office.
WiFi was fast, and the room, in line with the rest of the hotel, was so clean it was pristine. While we were traveling alone, several rooms also have the option to be joined by a private entryway (on request), creating a two room, two bathroom suite-type accommodation. This is an ideal solution for families and groups.
Room 430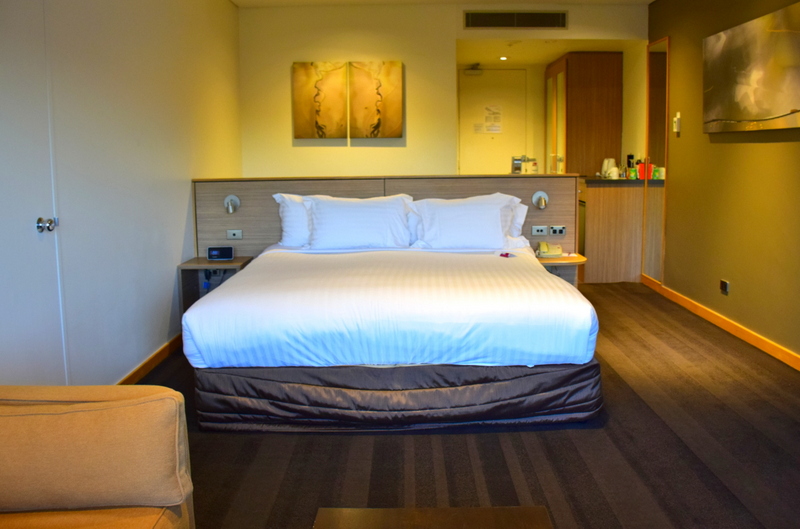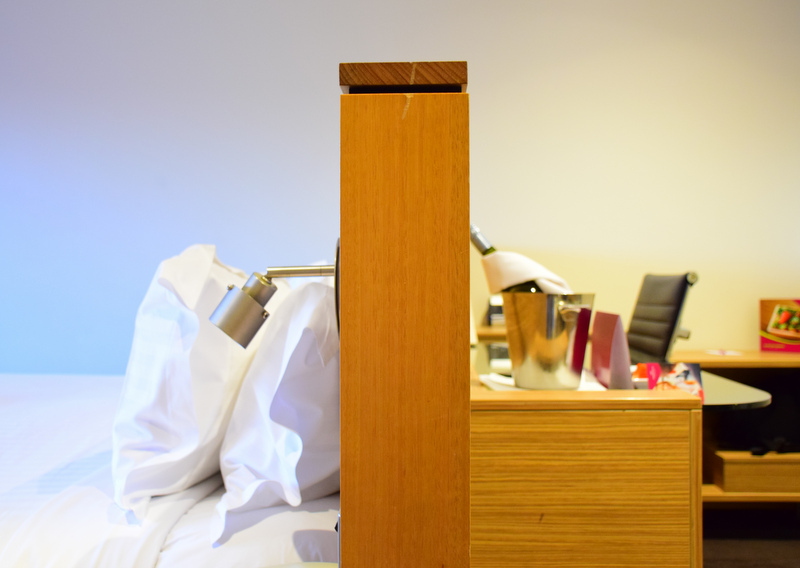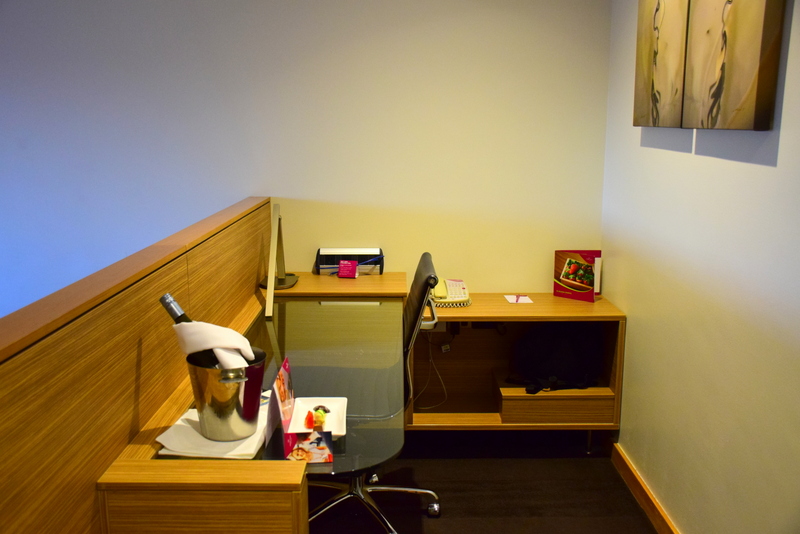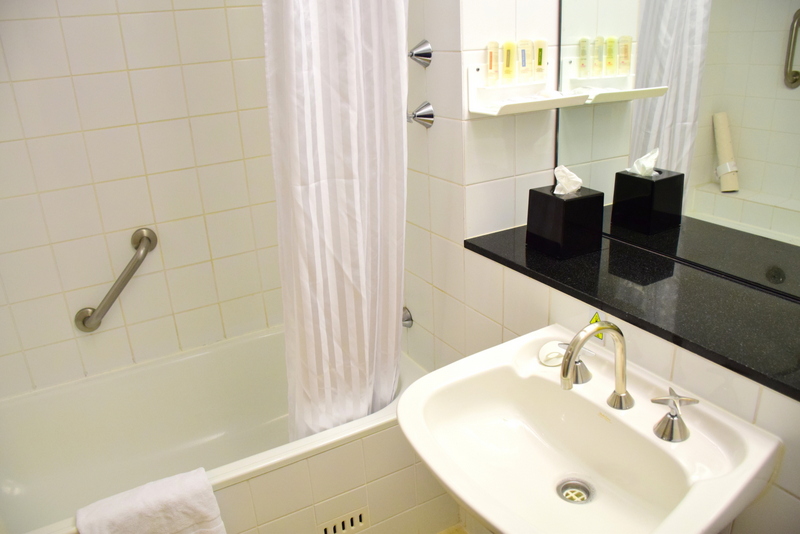 The Food
Canberra's food scene has well and truly boomed, and barely a week has gone by in the past year without a new venue springing up.
But for the central location of Crowne Plaza to restaurants, cafes, bars and clubs, some of the city's most sophisticated dining and bar venues are located onsite, in Redsalt Restaurant and Binara One.
Redsalt Restaurant
Not willing to miss out on an evening at Redsalt, Crowne's signature restaurant came highly recommended and didn't disappoint. Serving mouth-watering modern Australian dishes and a succulent grill selection, our sincerest apologies to the diligent waiter who had to come back three times before we ordered because we couldn't make up our minds!
Locally sourced in-season produce meant the menu offered free range chicken breast, Tasmanian salmon, and Flinders Island lamb loin, though we ended up opting for pinnacle beef sirloin, and without a doubt the best potato gnocchi I've ever had in my mouth (Baked ricotta, potato gnocchi, spinach puree, crispy sage, pine nuts, rice crisp and aged parmesan).
But if I was salivating over my well presented gnocchi, dessert came in the form of blackforest mousse with passionfruit puree and seasonal berries.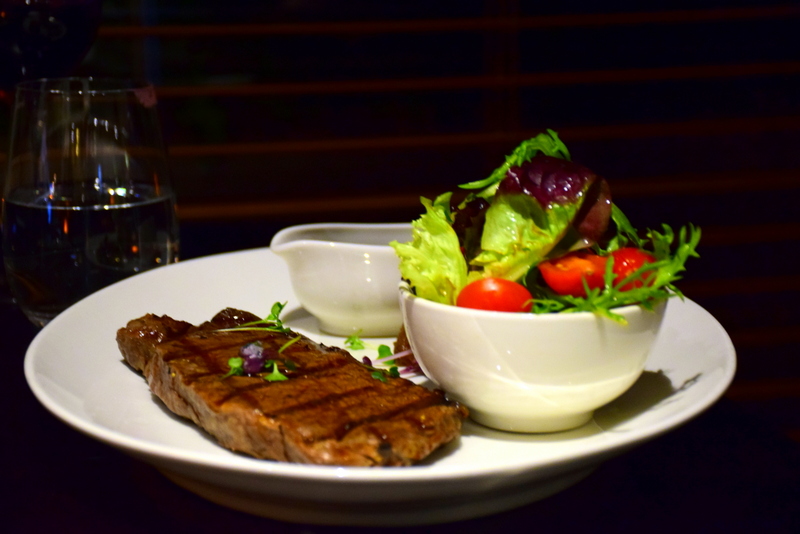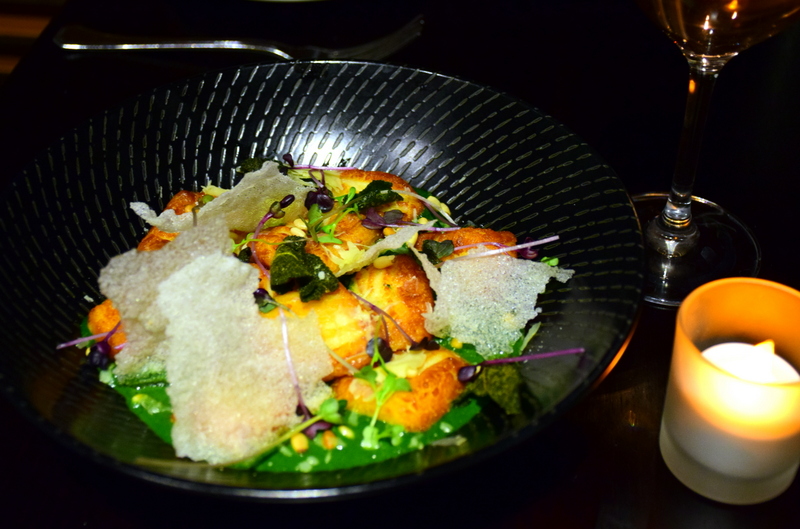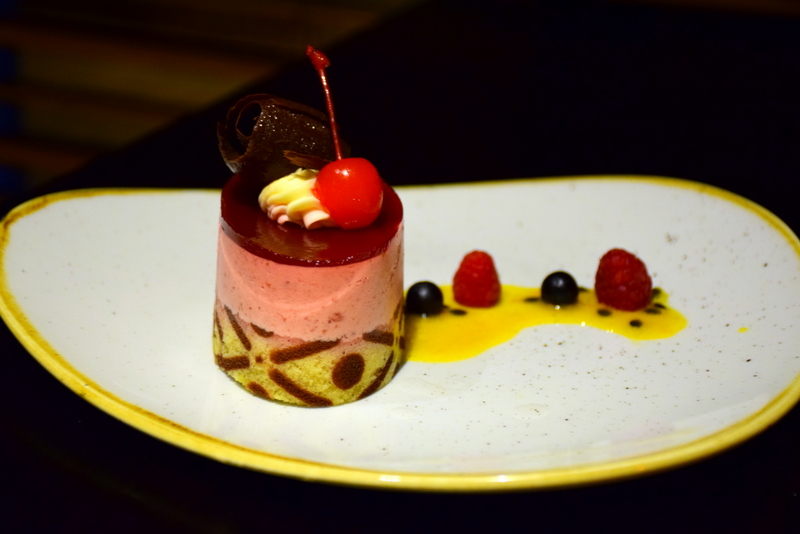 Redsalt Resturant is open for breakfast, lunch and dinner (from 6pm – 10pm) and offers an impressive menu selection for those vegetarian, vegan, and gluten free. The staff are attentive, friendly, and knowledgeable about the menu. Nothing beats their extensive buffet breakfast as a way to start your day. 
If you're after evening drinks and a light meal instead of a full course menu, Binara One is Crowne Plaza's signature bar, offering the same sophisticated atmopshere, with a select menu of light snack and tapas. 
If you like knowing your food options ahead of time you can download your menu of choice from the hotel website.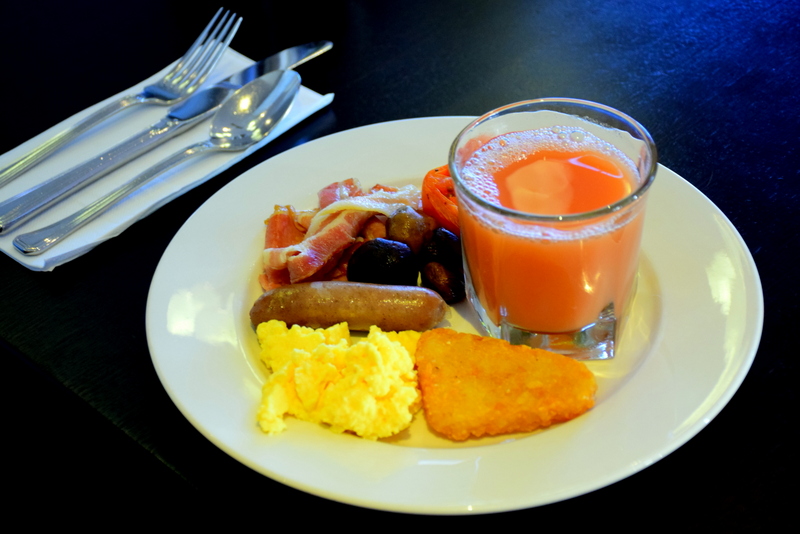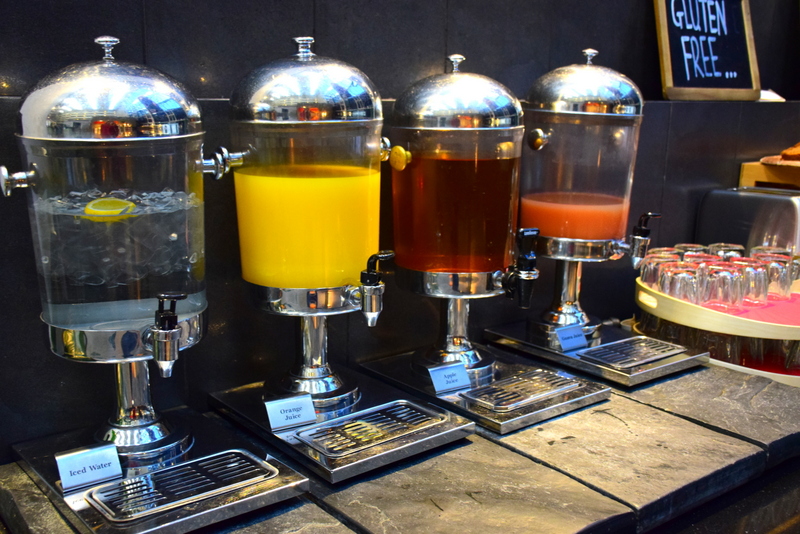 The Verdict
Crowne Plaza Canberra is a shining star in the portfolio of IHG properties. During our stay the service was excellent, and the staff welcoming, friendly and always willing to help. The property itself is sophisticated and stylish throughout, with modern technology and decor in public spaces, restaurants and guest rooms.
The focus on natural light throughout the hotel creates an upbeat atmosphere, and it's a genuine pleasure to relax anywhere throughout. They don't skimp on space, and were generous when planning the reception areas and rooms.
You can't beat the location. Being in the heart of the city you're within walking distance of city attractions, Lake Burley Griffin, the Canberra Visitors Center, and a short drive from the National Galleries and Parliamentary Triangle. The views over Glebe park are fantastic, and they receive 5 stars for their food.
For more information, to get in touch with the hotel, or make a booking ↓
Click to visit the hotel website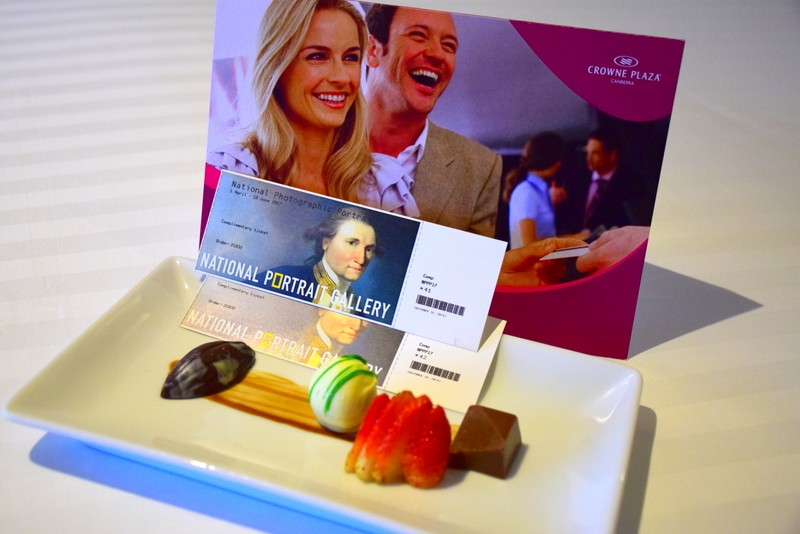 OUR FAVORITE AUSTRALIA TRAVEL GUIDES: CLICK TO LOOK INSIDE ↓
SPREAD THE WORD! PIN THIS TO YOUR TRAVEL PINTEREST BOARDS ↓
If You Liked This Post You May Also Like:
Photos are copyright of Mappingmegan.com. Crowne Plaza Canberra were kind enough to host us in exchange for an honest review.