Sydney is Australia's largest and most cosmopolitan city. It boasts some of the most photographed landmarks in the world, a wonderland of national parks, forest mountains, and historic riverside towns, and is also a bit of an exhibitionist.
Sun-blazed beaches stretch the length of the famous harbor opening up into the Pacific, and glittering views of an impressive city skyline once the sun goes down.
The following is a 5 day itinerary for making the best out of Australia's favorite city. To explore the surrounds, car hire in Sydney is easy to organize, and you can compare prices and book via companies like VroomVroomVroom. A guide to the top hotels in Sydney can be found at LuxuryHotelsGuides.com.
How To Spend 5 Days in Sydney, Australia
Day 1 – Walking tour
Kick off your first day in Sydney with a self guided walking tour starting at Circular Quay. Here you can inspect the iconic Harbor bridge up close, and stroll through the historic Rocks District towards the Opera House. Then walk through Sydney Royal Botanic Gardens, enter Sydney's city centre, and finish your day in Darling Harbor.
There are a number of museums along your way, including Museum of Contemporary Art, the Sydney Museum, and once you reach Darling Harbor, the Powerhouse Museum and Australian National Maritime Museum. The harbor is also home to Sydney's IMAX Theatre, Sydney Aquarium, Wildlife Sydney Zoo and Madam Tussads.
For tickets to attractions, monuments, museums and a Sydney CityPass, find the best deals on things to do in Sydney on Ceetiz – click here to view all discounts now. 
Hotels Near Circular Quay
Shangri-La Hotel Sydney
Providing views of Sydney Harbour, the Sydney Opera House and the Sydney Harbour Bridge, Shangri-La Hotel Sydney is located near a multitude of establishments and boasts an indoor pool, free Wi-Fi and a Jacuzzi. It is located a brief walk from The Rocks, the City of Sydney Library and Circular Quay.
Sofitel Sydney Wentworth
Conveniently situated, Sofitel Sydney Wentworth allows for easy access to Sydney's main tourist attractions. It has a gym, as well as free Wi-Fi, a beauty centre and a rooftop terrace.
Four Seasons Hotel Sydney
Four Seasons Hotel Sydney provides a cosy setting when in Sydney. It also features a sauna, a heated pool and a Jacuzzi and impressive views of Circular Quay and the Sydney Opera House.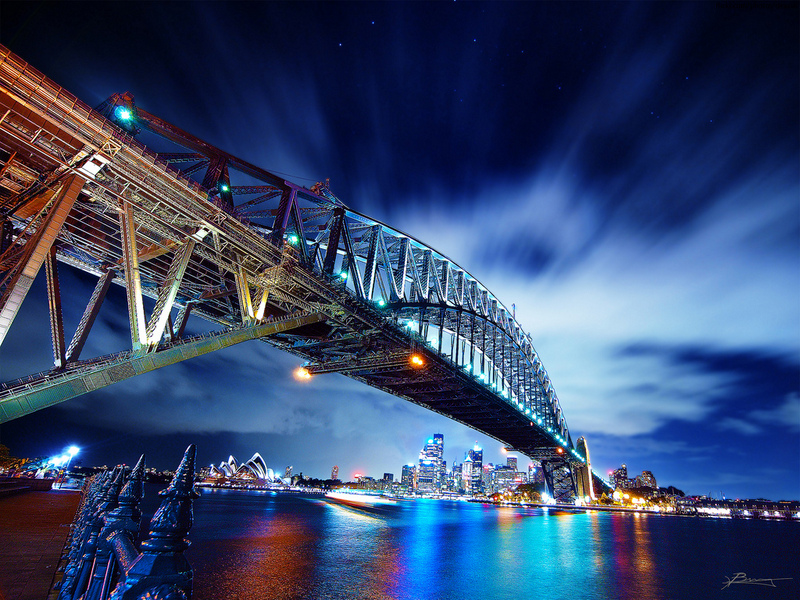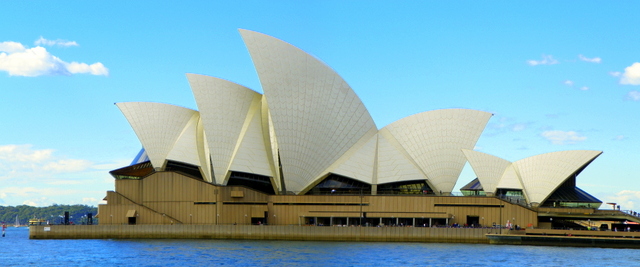 Day 2 – Cruise the Harbor
Taking a cruise on Sydney Harbor should be an essential part of any Australian itinerary – Sydney is, after all, a harbor city.
Numerous cruises are available and travelers can choose between sightseeing cruises, a dinner cruise, a dance cruise, or choose from the multitude of ferries which operate out of Circular Quay to a number of destinations within greater Sydney.
How to do it: To make the most of your visit, you can set sail on an authentic sailing boat to enjoy a dinner cruise in an exceptional atmospere! Departing from the quay of The Rocks, enjoy a 2-hour cruise in Sydney Harbour, and admire a magnificent sunset over the city and its famous sights such as the Sydney Opera House. You can book in here!
Cross the harbor to Manly or head to Watsons Bay for phenomenal seafood. A ferry to Manly is a great way to spend your day – home to Shelly Beach which is one of Sydneys best spots for snorkeling.
You can also Navigate to Cockatoo Island – a historic island now a haunted naval storage facility.  The island provides stunning views overlooking Sydney Harbour and is home to the Island bar, famous for its tropical cocktails and wood-fired pizza.
Day 3 – View Sydney
Spend your day taking in breathtaking views of the city.  Head to the summit of 'Sydney Tower Eye' which offers views across the city to the Pacific Ocean, as well as the Blue Mountains in the west.  For those feeling daring, the Sydney Skywalk experience is a moving, glass-floored viewing platform which sits at the top of the Tower.
Book in to climb the Sydney Harbor Bridge – not only is the climb incredibly adventurous and will keep your adrenalin pumping, but you're greeted with spectacular views over Sydney once at the top.
The bridge climb is relatively expensive – for those traveling on a budget, crossing the bridge on foot is free and offers just as spectacular views and photo opportunities.
Hotels Near Sydney Harbor Bridge
Sydney Harbour YHA
Sydney Harbour YHA is situated in Sydney and offers complimentary Wi-Fi. With views of the Sydney Harbour Bridge and the Sydney Opera House, the hostel also provides exclusive amenities and services, including a rooftop terrace.
The Australian Heritage Hotel
Situated close to Wynyard Railway Station, this historic bed and breakfast is a convenient base for those wanting to discover Sydney and its surrounds. It is set in the area's popular nightlife district, about a five-minute walk from The Rocks.
Milson Executive Apartments Sydney
Situated just a five-minute stroll from Milsons Point Railway Station, Milson Executive Apartments Sydney offers guests an ideal base when visiting Sydney. It is conveniently located for guests wishing to discover the area's attractions.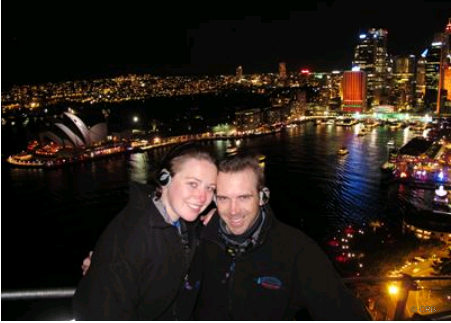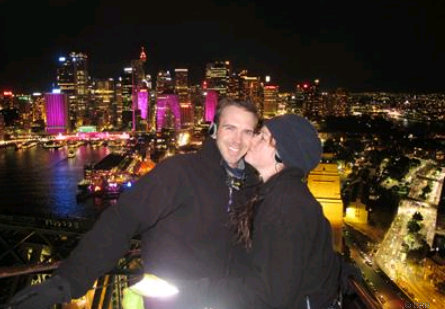 Day 4 – Australian Wildlife
Australia is known for having unusual wildlife, and Australian animals are unlike any found elsewhere in the world! From kangaroos and koalas, to platypi (platypus), Tasmanian devils and wombats – Australia has a huge range of wonderful wildlife and exotic species which provoke a sense of wonder and awe throughout the rest of the world.  Make sure you get to see them up close!
Taronga Zoo is just a short ferry ride across the harbour from Circular Quay.  Australia's most famous zoo, visitors may marvel at thousands of exotic and native Australian animals.  An adult ZooPass (includes the fare of the ferry from Circular Quay) is $45 – and those who don't want to leave can sleep over! Luxury safari tents with after-hour adventures start at $225 for the night.
Visit Featherdale wildlife park in Sydney's west or Wild Life Sydney at Darling Harbour for other Australian wildlife encounters.
Hotels Near Toronga Zoo
Sir Stamford at Circular Quay Hotel Sydney
Displaying one of Australia's largest fine art collections and 18th century antiques, Sir Stamford at Circular Quay Hotel Sydney provides an elegant place to stay in Sydney and is surrounded by popular attractions and dining options. Featuring views of Sydney Harbour, the Royal Botanic Gardens and Circular Quay, it also provides a wide range of amenities, such as a beauty centre, an outdoor heated pool and a sauna.
Pullman Quay Grand Sydney Harbour
Set in the heart of Sydney, Pullman Quay Grand Sydney Harbour is a short walk from Circular Quay Railway Station, and provides easy access to nearby bars and eateries. It provides a spa, as well as an indoor pool, a sauna and a Jacuzzi.
North Shore Hotel Sydney
Situated close to Waverton Railway Station, North Shore Hotel Sydney provides guests with a convenient base while visiting Sydney. It is conveniently located for guests wishing to visit local attractions.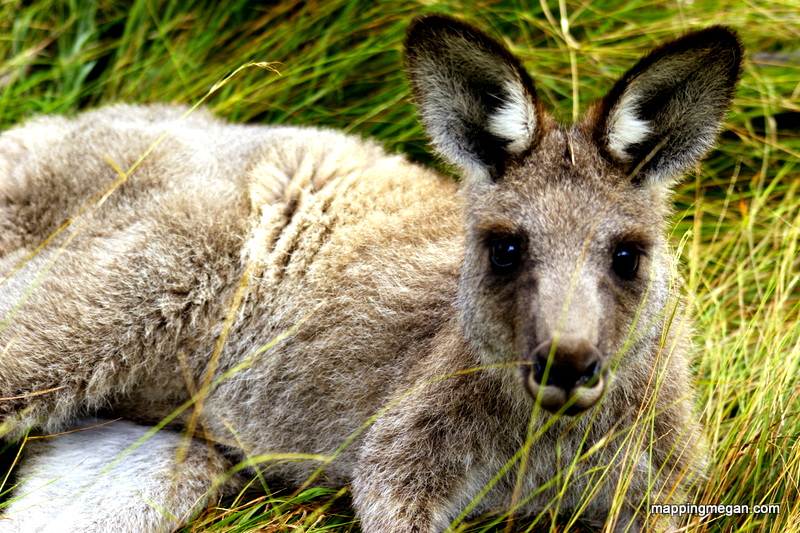 Day 5 – Go to the beach
Spend your last day relaxing on Sydney's most iconic beaches. Particularly in the warmer months, from November – March, Sydney's beaches are the place to be.  Opportunities to partake in water sports are ample – go swimming, surfing, water skiing or simply laze in the sun and tan.
Bondi Beach is Sydney's most famous – glittering sapphire water, fabulous waves, golden sand; Bondi epitomizes sun, sand and surf. After a 2 hour surf lesson why not take in the spectacular views of Bondi's sandstone cliffs and coves and complete the Bondi-Bronte walk.  This walk is a 1 hour, 2.5km stroll.
Hotels Near Bondi Beach
Adina Apartment Hotel Bondi Beach
Located in Sydney, the property is an easy drive from Luna Park Sydney and offers public parking on site. It also provides a 24-hour reception, a concierge and a heated pool.
QT Bondi
QT Bondi provides a comfortable setting when in Sydney. A short walk from Sculpture by the Sea, it offers comfortable rooms equipped with luxury linen, a coffee maker and a kitchenette.
Hotel Bondi
Hotel Bondi is located in Sydney and offers free Wi-Fi. It is situated a short walk from Bondi Beach.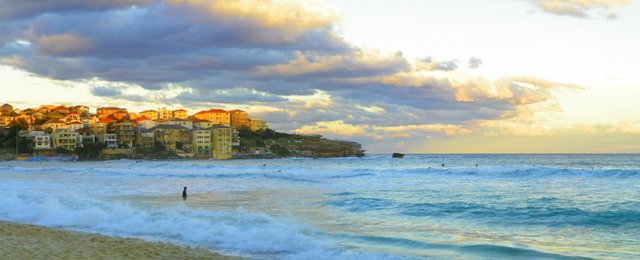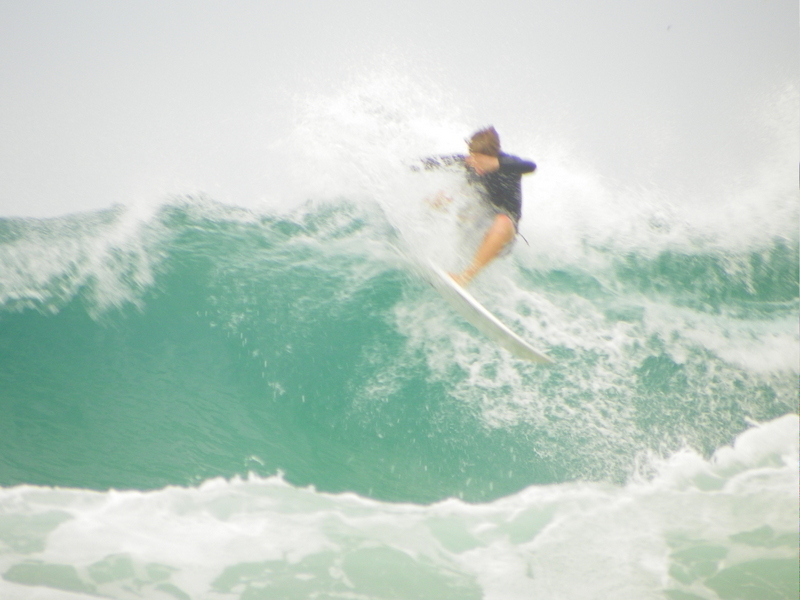 Decided to miss your flight home? There's more to do!  For travelers with more time to spare in Sydney, great daytrip options are available to the north, south and west of the city.  Try the Blue Mountains in the West or the Hunter Valley wine region in the North.
Flights & Accommodation
Find the cheapest flights to Sydney by downloading the free Skyscanner app. Click here.
If you'd like to search for Sydney hotels at the lowest prices, enter your dates below and click search. Booking.com will find the best hotel deals, and you can book your stay directly with them.
Today's Best Hotel Deals
Photo credits: Featured photo by Jason James. Sydney Harbor Bridge at night by paul bica.