In recent years, timesharing (also known as vacation ownership) has become one of the most popular ways to take a holiday. Because ultimately, there are a huge amount of perks. Families enjoy properties with fully equipped kitchens and spacious designs, mature couples find them convenient because of the ability to plan ahead, and sophisticated and frugal travelers have realized that this is a cost effective way to vacation in luxury. Timeshare rentals.
Timeshares only cost a fraction of what a vacation home or condo would cost outright, and the maintenance fees and incidental expenses are divided among multiple owners. Your accommodations are prepaid, so inflation cannot affect your ability to vacation, meaning room rates usually linger at 60-70% less than advertised rates of similar accommodation. Timeshare exchange.
Yet for many intrepid travelers, a definite downside of investing in a timeshare is being locked to vacation in the same place every year, or, in the instance of a Points-based ownership (more about that below), locked to large resorts, and a specific set of destinations. Depending on the presence of your vacation club, you may not have the option of traveling too far off the beaten path.
But the good news is that it doesn't have to be that black and white. For those wanting to take advantage of the perks of timeshare accommodation without the long term commitment, timeshare rental sites provide a fantastic solution.
How Timeshare Rentals Can Make Your Next Vacation Substantially Cheaper
You can hover over this (or any image) to quickly pin it!
The Types of Timeshares
For anyone wondering how timeshares work, there are three different types. The first is a traditional timeshare ownership where a person purchases an interval of time at a single resort. Ownership is usually tied to a particular unit or unit type (one, two, three bedroom) and falls within a set week or within a season (a specific time of year or range of weeks when the owner can use his/her timeshare). Timeshare rentals last minute. Last minute timeshare.
Fractional ownership is where you buy a much larger period of the year, to use at a property which is more luxurious than a traditional timeshare. For instance the Ritz-Carlton offers fractional ownerships.
Points-based ownership (also often called vacation club memberships) is a system where owners are allotted a specific number of points per year which can then be exchanged for accommodations at a variety of in-network resorts. Points function much like traditional timeshares in that they are often tied to a specific usage season, however they offer the added flexibility of being able to book shorter stays in larger units (or vice versa). What is a timeshare?
Rent a Timeshare
Those who purchase a timeshare are making a long term commitment, though the reality is that some years they're not going to be able to vacation. They're still paying yearly maintenance fees whether they take their vacation or not, so the best way to recoup these costs is to rent. Enter timeshare vacation rental sites. How does a timeshare work? Can I rent someone's timeshare?
You can now book timeshare vacation rentals just like you would book accommodations on a travel website like Expedia or Orbitz. Timeshare rental sites like SellMyTimeshareNOW.com are a great way to connect travelers with timeshare owners looking to rent, and with owners in more than 217 countries and territories worldwide, there's no shortage of choice when it comes to destination. Is it cheap to rent someone's timeshare? Are timeshare's cheap?
And timeshare rentals offer amenities with which a hotel room doesn't even compare, including multiple bedrooms, living rooms, and kitchens, plus perks like hot tubs, private balconies, and designer furnishings, and resort amenities like swimming pools, health spas, and on-site restaurants.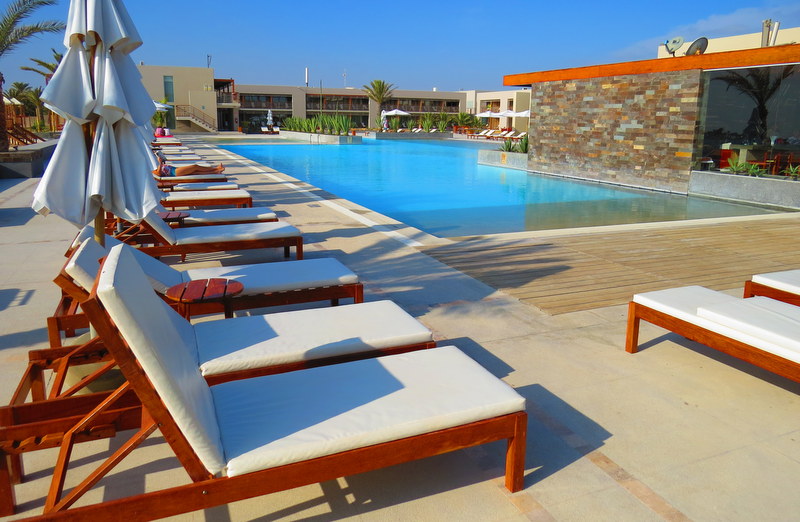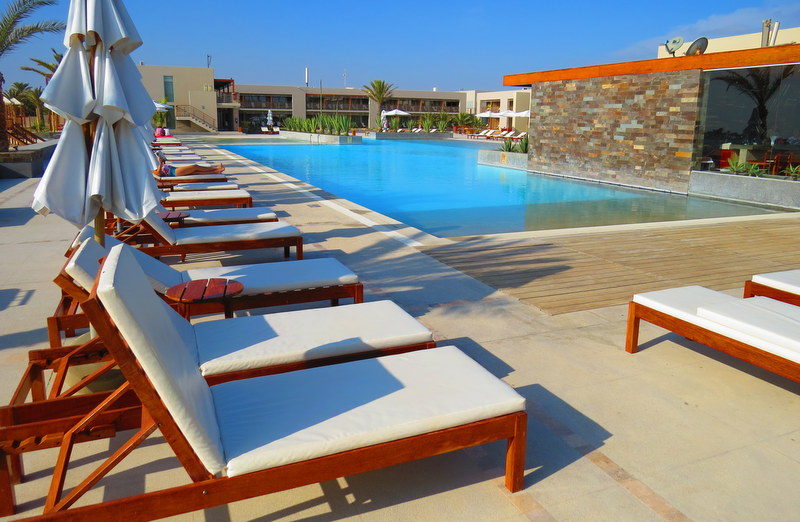 Top TimeShare Rental Brands
A quick scroll through the last minute timeshares rentals page on SellMyTimeshareNow.com reveals some mind blowing deals on vacation rental accommodations from some of the world's top brands. There are rentals for Disney Vacation Club, Marriott, Starwood, Hyatt, Holiday Inn Club, and the Ritz Carlton, literally at a fraction of the price you would otherwise pay.
A last minute deal for a 2 bedroom apartment at Marriott's St. Kitts Beach Club, for instance, is currently on offer for $114 a night. Booking on the Marriott website directly, these same rooms are going for at least $484 a night.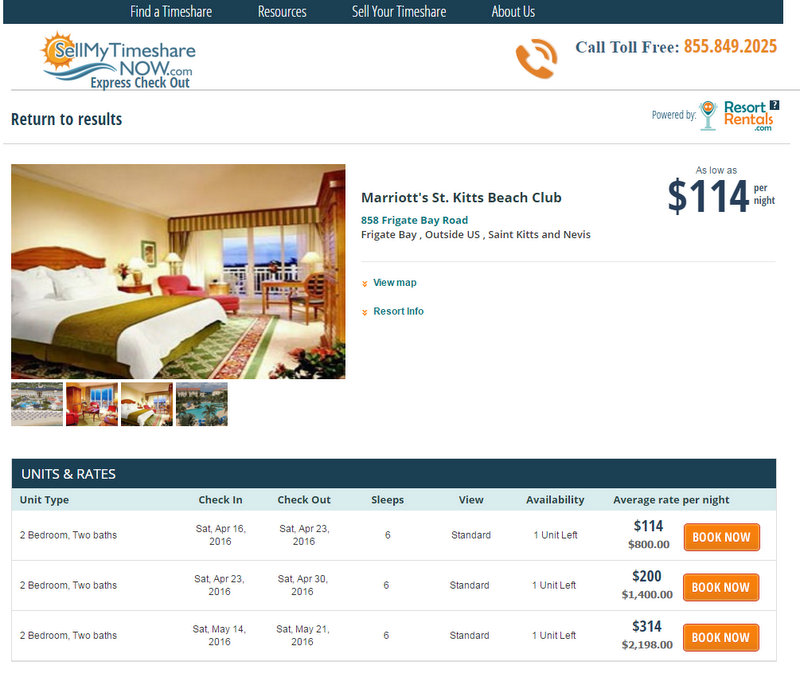 vs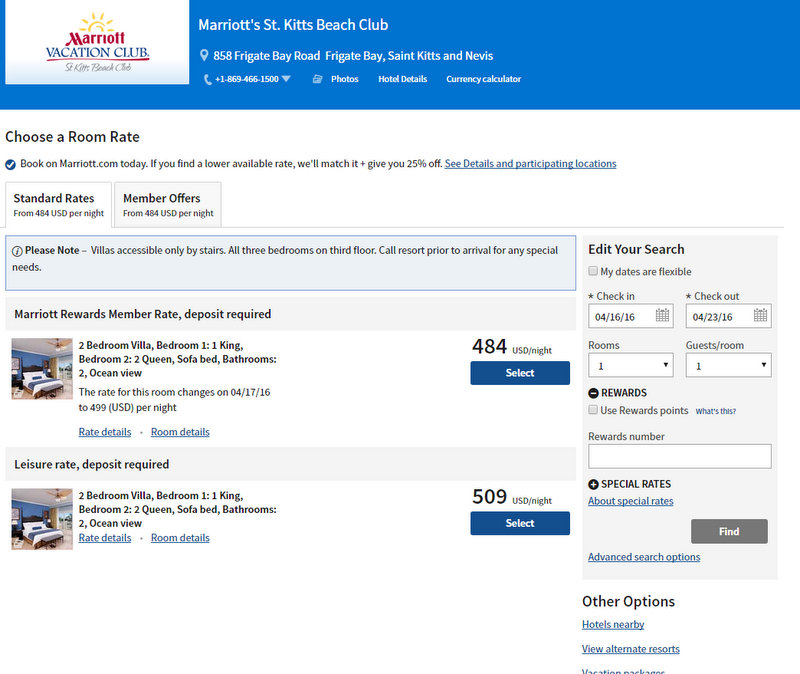 The reason you can find amazing deals on timeshare rental sites, deals that often dramatically undercut the "best advertised rate" you'll find elsewhere on the web, is because the inventory of timeshares for rent come from individual timeshare owners, who are not bound by any kind of agreements or contracts on nightly rates. They're just looking to recoup the costs for their share of the timeshare that year so they don't lose out. Are timeshares cheaper than hotels?
So before you jump online to book a hotel for your next trip, consider whether a timeshare rental will make your vacation substantially cheaper for you.
INSPIRED? PIN THIS TO YOUR TRAVEL PINTEREST BOARDS ↓
Hear about new posts on Facebook: Please click "like"!
If You Liked This Post You May Also Like: