The small and picturesque town of Manali lies in a valley nestled between mountains in the northern state of India, Himachal Pradesh. The beautiful town is the gateway to an ancient trade route that leads to Ladakh and then to the famous Karakoram Pass connecting India and China.
Manali is natures treasure chest with its majestic mountains, flowing streams and rivers and mystical springs. To get a really immersive experience in Manali, you should stay there for at least a week.
There are many good hotels in Manali to suit everyone from the backpacker to the luxury traveler. Once you are settled in, you can embark on your voyage of discovery. Here is a list of top 5 places you must experience when in Manali.
6 Must See Places in Manali, India
You can hover over these (or any image) to quickly pin it!
Solang Valley
This is the place to head during snow; a perfect place to indulge in snow sports and adventure activities. Adrenaline junkies can enjoy activities like paragliding, skiing, horse riding and trekking. The more adventurous can also trek to the summit to catch some awesome and spectacular views.
A lovely place to have fun for the entire family, Solang Valley is situated about 14 kilometers from Manali, on the way to the Rohtang Pass.
Rohtang Pass
51 kilometers from Manali, at an elevation of 13,050 feet, lies Rohtang Pass. The name literally translates into, "Pile of Corpses", in the local dialect. This refers to the number of lives lost in negotiating this hazardous pass in the past!
The road to Rohtang Pass is one of the most dangerous in the country and is closed for half the year as it is buried under snow. The drive to Rohtang Pass is an experience in itself as you traverse through a dangerous and risky road with spectacular views on one side, and dangerous and sheer drops where one wrong move can make the difference between life and death.
The pass itself is spectacular with snow clad mountains serenading it and the Beas River completing the perfect landscape. Adventure activities like skiing, skating, snow scooter riding can be done here.
Jogni Falls
A 3 kilometer trek will take you to a beautiful and pristine spot in the valley of Manali. As soon as you reach the place, you will be enthralled by the sight of cascading silvery waterfalls surrounded all around by lush greenery.
This place is relatively untouched and pure. A place to head to for a soothing time. The trek to the falls is in itself a beautiful experience as you navigate through Pine forests and get your feet wet in small streams, as you feast your eyes on the snowcapped peaks visible in the distance.
A trek to Jogni falls is a must if you want some time away from the maddening crowd.
Bhrigu Lake
Situated at an altitude of 14,100 feet, is a lake that at once enchants and intrigues. The lake has a mystical allure that is simply endearing. According to legend a saint by the name Bhrigu used to meditate on the banks of the lake and hence its name.
The unique feature of the lake is that it never freezes completely and locals attribute this to the spiritual powers of Saint Bhrigu who had once meditated here.
As you look at the shimmering waters of the lake which reflect the images of the Himalayan snow peaks that surround it, you can almost feel the air of mysticism around it.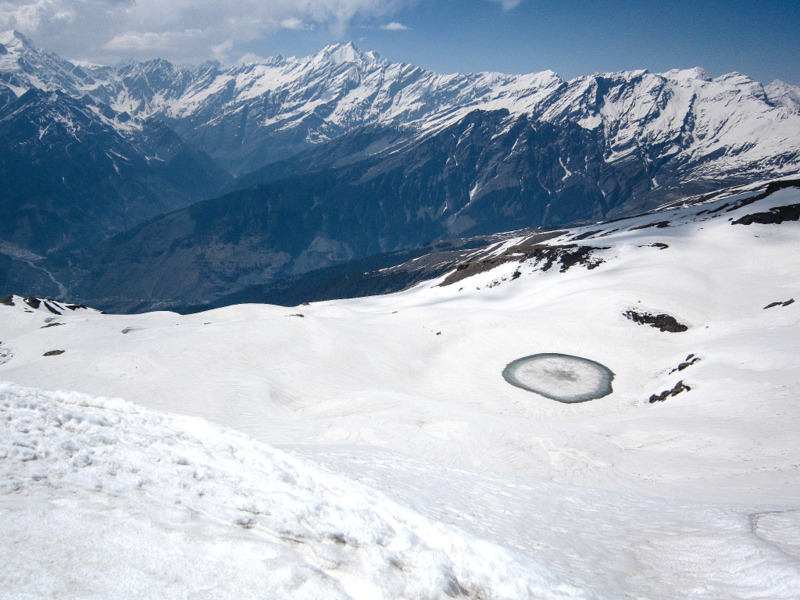 Vashisht
6 kilometers from Manali, after a walk on a steep gradient that takes you through beautiful streams and small bridges, you reach a small village called Vashist. The village is known for its cheap accommodation and is a favorite amongst backpackers.
The other important aspect that draws people to its fold are the hot water springs which are said to have medicinal properties. The hot water springs are located inside a Hindu temple which is said to be more than 4000 years old. The temple is dedicated to another Hindu saint called Vashisht.
Great Himalayan National Park
The Great Himalayan National Park is a UNESCO World Heritage Site and is spread over an area of 1717 square kilometers.
Some of the animals that inhabit the National Park include the Snow Leopard, Himalayan Brown Bear, Blue Sheep and Musk Deer. Treks inside the National Park can be done with permission from the Park authorities.
Manali is also known as the Valley of Gods and it is a place that indeed looks like a slice of Paradise on earth. The Valley offers limitless experiences in the form of Nature trails and treks that take you from the mundane to the sublime. A visit here will enrich your memories with experiences of a lifetime.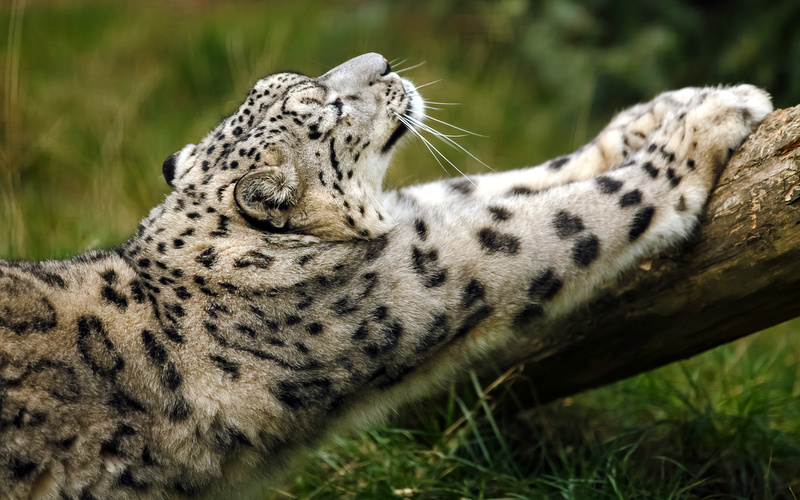 OUR FAVORITE INDIA TRAVEL GUIDES: CLICK TO LOOK INSIDE ↓
INSPIRED?! PIN THIS TO YOUR TRAVEL PINTEREST BOARDS ↓
If You Liked This Post You May Also Like:
Photo credits: Featured by Greg Cullen. Snow Leopard Pinterest image by Marc Feldmann. Rohtang Pass by Axel Drainville. Bhrigu Lake by Crawford Learmonth.