Jungles may make up only six percent of the earth's land surface, but they produce nearly half of all the oxygen we require to survive. And, home to some of the world's most iconic and endangered wildlife, jungle destinations offer a travel experience unlike any other.
Jungle trekking is a way to transport yourself back to a time of exploration as you come face to face with landscapes and animals few people have seen with their own eyes; from the lush humid jungles of the Amazon, to spotting tigers and sloth bears in the national parks of Nepal.
On June 5th, over 140 nations will participate in celebrating World Environment Day. And what better way to celebrate than by listing the countries that are home some of the world's greatest rainforests.
We can only hope that through continued conservation efforts and sustainable eco-tourism, we can preserve these great jungles for generations to come. You might think that jungle trekking sounds primitive, but you might be surprised to find that the best hotels for jungle trekking are as much luxury as they are eco-lodge!
read more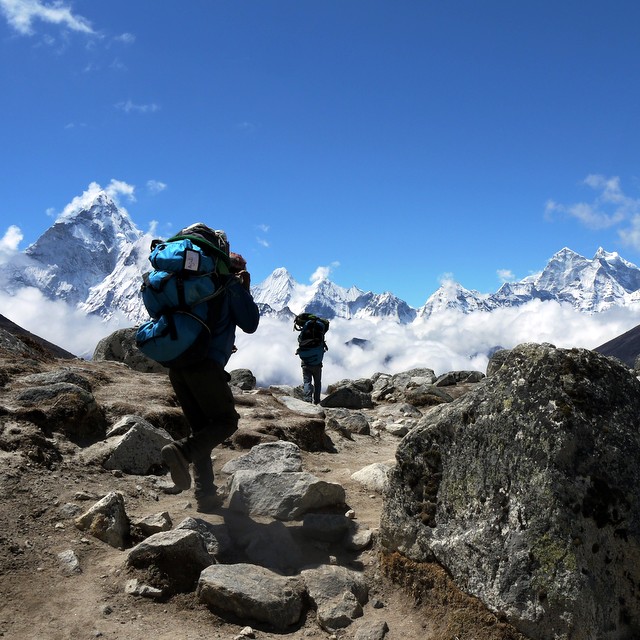 Are you looking for an extreme trekking challenge? Then you'll love Nepal's epic 62-kilometer trek to Everest Base Camp which lies 5,365 meters above sea level.
The Mount Everest base camp trek will take you through tiny mountain villages and pine forests, alongside topaz rivers and across staggeringly-high suspension bridges to the foot of the world's highest mountain. However, with sub-zero temperatures and altitude sickness to contend with this isn't a challenge for the faint-hearted.
Having completed the trek myself, here are some important tips on how to survive the journey to Everest Base Camp.
read more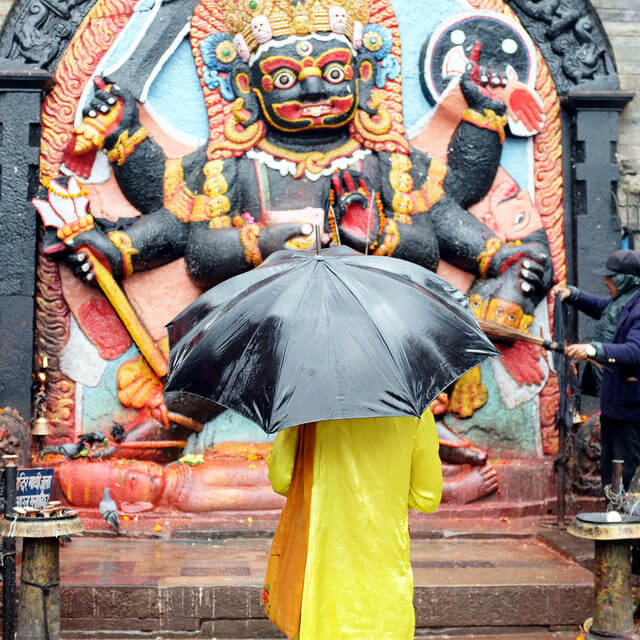 It may be hard to get to Nepal, but you'll likely find that it's even harder to leave.
We only stayed 10 days. But in this time we completely fell in love with this wonderful country.
With two days in Kathmandu before hitting the Himalayan trails, ten days is a very short amount of time. But it's enough to get an idea of the country, discover Kathmandu, see the beauty of the mountains, meet the people, and discover the Nepalese culture.
If you're working off a similar time-frame, we highly recommend making time for the following.
read more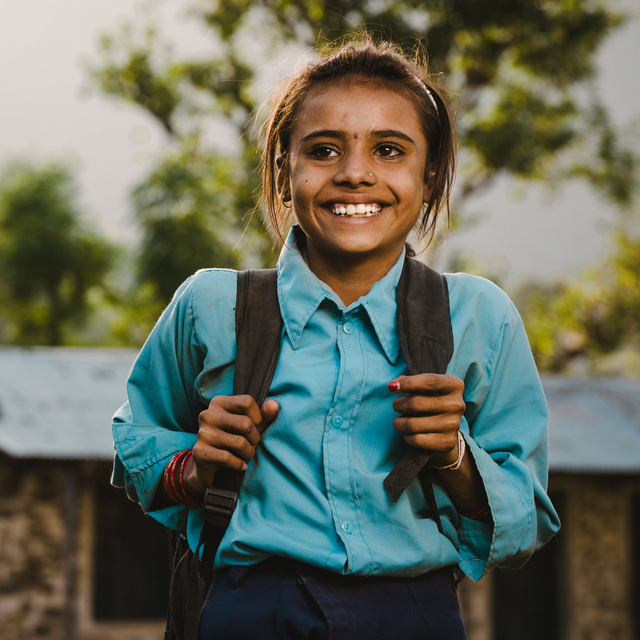 Kathmandu is a myriad of experiences: it's dusty and beautiful, chaotic and serene, all at once. But one thing is definite: you'll never discover all of it if you head here as just a tourist.
Come as an international volunteer, however, and you'll get to discover the city's secrets, learn its culture, and experience something so much more than a holiday.
Hannah, from Perth, Australia, is two months into a three-month research volunteer opportunity with UK-based charity Street Child, and she can't believe how quickly her time in Nepal's capital city has flown by.
read more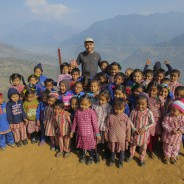 You wake up to the sound of birdsong outside your little stone hut, a fresh mountain breeze entering the space through the hand carved, traditional wooden vents that pepper the gorgeously textured natural walls. You wriggle out of your snug sleeping bag and step outside to be greeted by the Himalayan mountain range – the tallest peaks in the world rising resplendently from the green valleys far below you. Their flanks glisten in the gently filtered rays of another perfect sunrise. You say to yourself, today I'm gonna help some people, and it'll be a good day.
This is life when volunteering, in particular, a work exchange in Nepal; but a similar scenario is attainable anywhere in the world. Replace the Himalayas with the Pacific Ocean; or replace your stone hut with a tent in a lush European forest, or a treehouse in the jungles of Costa Rica.
'Voluntourism' is a rather critical term thrown around a lot these days, but in my opinion it can be a wonderful, ethical, and sustainable way to travel, so long as you properly screen the families or local/international organisations with which you plan to work.
read more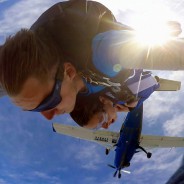 Adrenaline junkies have always been faced with a problem; the next activity has to be slightly more exciting than the last, or what's the point?
A decade or so ago, even a humble trip to Las Vegas to blow a month's wages on the tables would have been the trip of a lifetime. Hardcore thrill-seekers now have to resort to chucking themselves off skyscrapers to scratch the adrenaline itch. Happily, for those of us who aren't yet completely addicted to this kind of craziness, the world is full of exciting stuff that you don't need to be clinically mad to want to try!
Here are the top 7 destinations in the world for thrill seekers!
read more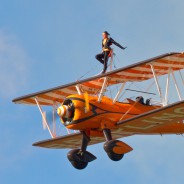 It's hard not to harbor an insane jealously for the likes of Pierce Brosnan or Angelina Jolie. And not because they're stupidly good looking or married to Brad Pitt (though that too).
As adventure travelers who traverse the globe in search of the most intense thrills on earth, we're jealous of the Goldeneye Bungee Jump over Contra Dam in Switzerland; of the Tomb Raider scene where Lara Croft leaps from the 84th floor of the under-construction Two International Finance Centre building in Hong Kong wearing a wingsuit.
Though while we may fantasize about action films, it's not these actors we're jealous of. It's their stuntmen. So, to embrace your inner stuntman, the following are the most extreme activities around the world; the most thrilling and frightening experience we can have as human beings! Though you can actually complete all of these … there's no such thing as a green screen!
read more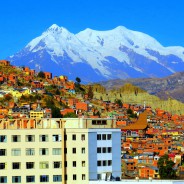 The flight into La Paz, Bolivia was an incredibly scenic one. Our commercial airliner was soaring through snow-capped Andean peaks. Though it wasn't by any means that the pilot was flying low, rather that these mountains stood at dizzying heights. And the same can be said about the city of La Paz.
Compelled to experience the city's unique cultural energy and street life, we set out on mission to explore on our first day. Though it only took 10 minutes of a leisurely stroll before we turned away. While relatively fit and quite used to hiking and climbing throughout many climates and conditions, a casual city stroll had left our lungs gasping for oxygen we couldn't have.
If there is one thing we learnt from our time in La Paz, it was that any destination at this altitude is to be savored over time, as it's important to properly to acclimatize. When you're traveling this high, your lungs need time to adjust to reduced oxygen and breathing thinner air. Otherwise altitude sickness kicks in.
If you know that you are going to be traveling to high altitudes, follow a few simple steps to prevent altitude sickness.
read more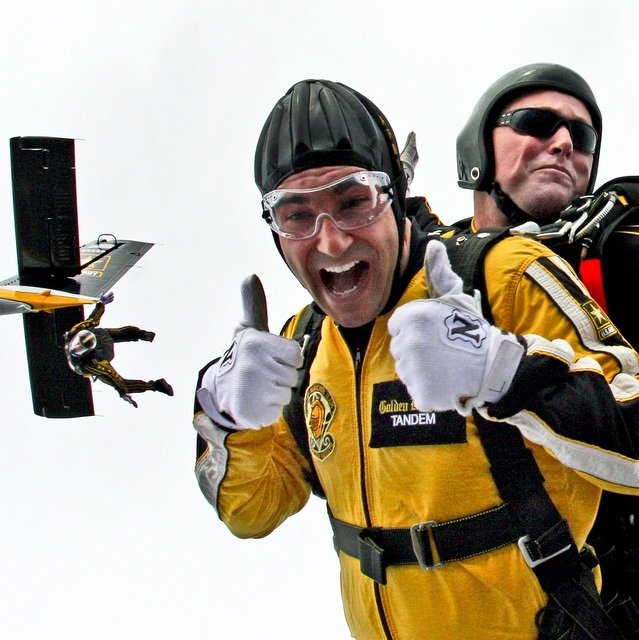 It's the ultimate rush of adrenaline – strapping yourself to a beautiful stranger and skydiving from a perfectly good plane 12,000 ft in the air; an ultimate bucket list item you're sure to never forget.
There are only a few seconds of initial terror – the moment you realize your body is plummeting towards the ground at around 200 kph. Though everything after that is pure pleasure, and the feeling of weightlessness as you soar above some of the most spectacular scenery in the world is better than any high which exists in substance form on earth.
The following are the best places to skydive around the world, including my personal favorite, Interlaken, Switzerland.
read more