Updated February 2017
Cuba tourism is booming, and all American's can now legally travel to Cuba – with some limitations. American travelers have previously been restricted from visiting Cuba due to a US trade embargo, and while "tourist travel" is still prohibited, most Americans who want to visit Cuba should now be able to find a way to do so.
Regulations came into effect in 2015 meaning that any American wishing to travel to Cuba can do so for one of 12 reasons, without prior permission from the US Government. In the past, US citizens had to obtain a specialized licence to travel, though now can visit on a "general license", which is simply a claim that you qualify for one of the 12 categories of authorized travel.
Unlike having to obtain a physical piece of paper granting permission for travel, a general license means that the individual decides that their visit fits one of the 12 rules. Essentially, the the government is now giving citizens the benefit of the doubt.
With US booking websites and online travel agencies now offering flights to Cuba from the US, all fliers will be required to do when booking is to check a box indicating what category they are eligible to fly under.
Legal Travel to Cuba For Americans
You can hover over these (or any image) to quickly pin it!
Categories for Authorized Travel to Cuba
Family visits;
Business of the U.S. government, foreign governments, and certain intergovernmental organizations;
Journalism;
Professional research and professional meetings;
Educational activities;
Religious activities;
Public performances, clinics, workshops, athletic/other competitions, and exhibitions;
Support of the Cuban people;
Humanitarian projects;
Activities of private foundations or research or educational institutes;
Exportation, importation, or transmission or information materials; and
Certain export transactions that may be considered for authorization under existing regulations and guidelines.
Tourism is Still Prohibited
Tourism for it's own sake is still prohibited, so you won't be able to spend your time lazing on the beach (you're required to engage in a full time itinerary of activities related to the above categories of travel).
There are however a range of tour companies offering Cuban itineraries which satisfy the above criteria for "people to people" contact – experiences that bring American and Cuban people closer together through programs involving cultural exchange. Such companies include International Expeditions, Insight Cuba and National Geographic Expeditions, and these tours are a sure way to travel legally if you are otherwise unsure.
For more information on what constitutes a visit under each of the above categories, visit the Frequently Asked Questions Related to Cuba from the US Treasury.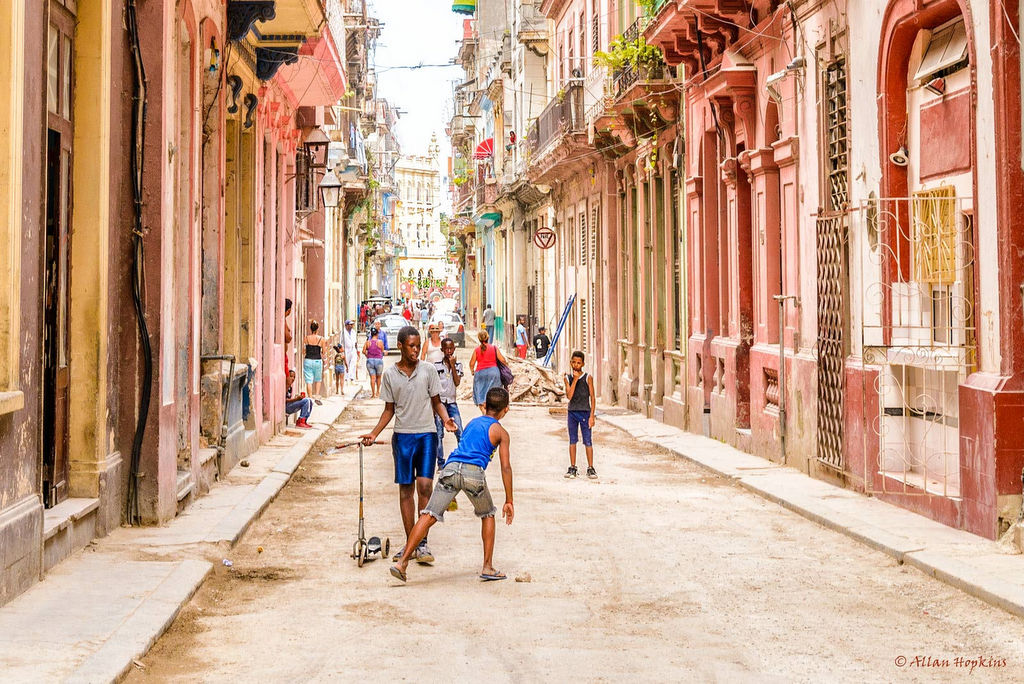 How to Get to Cuba
In the past, American's have evaded travel bans by traveling through third party countries like the Bahamas, Canada and Mexico. But now that airlines are operating direct flights from the States, this is no longer necessary.
Airlines that are operating routes include American, Frontier, JetBlue, Southwest, United, Spirit, Alaska and Delta. Direct flights to Havana operate from Miami, Fort Lauderdale, Charlotte, Newark, New York JFK, Atlanta, Los Angeles, Orlando, Tampa and many others.
You'll need a valid passport, a Cuban visitors visa (Cuban tourist card), as well as mandatory medical insurance to enter Cuba. Your airline will help arrange your Cuban Tourist Card, but each company has different fees for acquiring it. Costs can range from $50 to $110 depending on the airline you're flying with. Southwest, Jetblue and Delta are currently the cheapest ($50).
With the ease in travel restrictions services are increasing for traveling to Cuba by boat, and many major cruise companies are slowly beginning to offer Cuban itineraries for US travelers.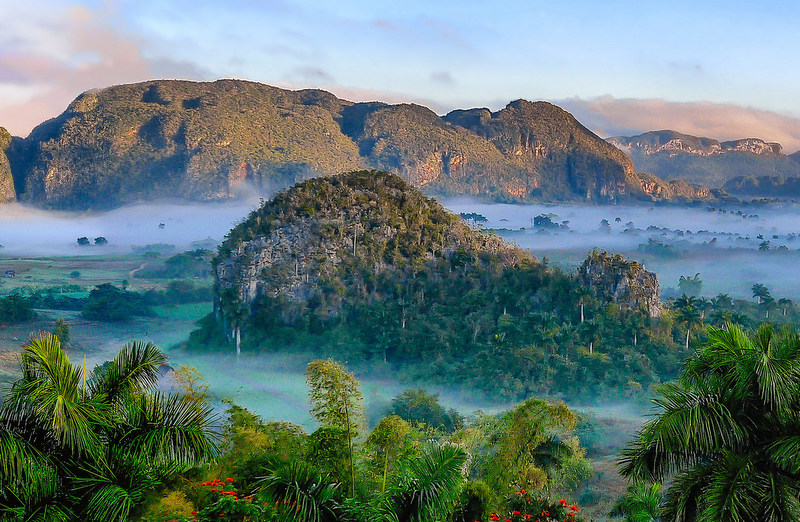 Mandatory Health Insurance
Cuba makes having non-U.S. health insurance a mandatory requirement for all visitors entering the country. Those who cannot provide immigration with proof of coverage will be forced to buy insurance from the local Cuban insurance provider who have an office set up in the immigration area of the airport.
Cover purchased in Cuba is likely to be less comprehensive than most local policies from your home country, and are generally likely to have more expensive premiums, so we highly recommend covering this before you travel.
For those Americans planning to travel to Cuba, GeoBlue now provides International Travel Medical coverage for those traveling to and from Cuba. To apply for coverage with GeoBlue or obtain a free quote, contact Timothy Jennings at IndividualHealth.com.
A health insurance broker we trust, Timothy has worked in the international and US domestic market for more than 30 years and offers travelers a range of different options on plans and coverage including short-term travel medical (generally less than 6 months), annual renewable coverage for expats, and coverage for business groups worldwide.
Click For More Information About GeoBlue Health Insurance
GeoBlue is a trade name of Worldwide Insurance Services, LLC (Worldwide Services Insurance Agency, LLC in California and New York), an independent licensee of the Blue Cross Blue Shield Association.
Since 1997, Worldwide Insurance Services has been dedicated to helping travelers and expatriates identify, access and pay for quality healthcare, all around the world. Sold in connection with certain Blue Cross and Blue Shield companies, each GeoBlue policy is U.S. licensed and offers the most complete set of benefits and services in the industry.
GeoBlue members enjoy:24/7 Phone, Web and Mobile Support
Prompt Access to Trusted Doctors and Hospitals
Cashless Appointment Scheduling
Paperless Claims Resolution
Destination Health Intelligence
GeoBlue and the US Traveler
One of the most important aspects of International Cover is the relationship between you and your insurer. After all what good is the health insurance if you cannot find a doctor you trust. GeoBlue has an elite network of doctors from most every specialty ready to see you in over 180 countries.
Only a small fraction of doctors around the world meet GeoBlue's exacting standards—participation is by invitation only. GeoBlue seeks out professionals certified by the American or Royal Board of Medical Specialties who speak English, and they factor in recommendations by over 158 Physician Advisors from all over the world.GeoBlue assembles in-depth provider profiles so their members can choose with confidence, and they put formal contracts in place to ensure preferred patient access. GeoBlue doctors and hospitals bill them directly so their policy holders don't have to worry about filing a claim.
For members choosing a GeoBlue plan that offers benefits in the United States, they gain access to the largest national network and facilities that have been awarded the coveted Blue Distinction for superior medical outcomes. In the U.S., more than 80 percent of physicians and 90 percent of hospitals contract directly with Blue Cross and Blue Shield Plans.
WE RECOMMEND YOU PACK FOR CUBA ↓
INSPIRED?! PIN THIS TO YOUR TRAVEL PINTEREST BOARDS ↓
If You Liked This Post You May Also Like:
Photo credits: Featured Photo CC by Alex Brown. Pinterest images by Jaume Escofet, Alex Brown & Simon Matzinger. Children play on a backstreet in La Habana Vieja by Allan Hopkins. Viñales Valley by Simon Matzinger.