Are you traveling to Bangalore with an extra couple of days to spare? Are you looking for some fantastic day trip options to make the most of your visit?
Here we have listed day trip options from Bangalore that are perfect for a quick rejuvenating trip (with driving distance beneath each subheading). Bangalore hotels are a great base for the following day trips.
Mysore
3 h 6 min (150.0 km) via NH275
The rich cultural heritage and beauty of Mysore draws thousands of visitors each year. Known as the "City of Palaces," is an ideal spot for the shutterbugs and history enthusiasts.
The Mysore Palace, Jaganmohan Palace, Brindavan Gardens, and St. Philomena's Church are some of the popular and must-visit places of the city. Also, make sure you try the mouth-watering South Indian sweet called "Mysore Pak" on your exploration journey to this city.
If you have time, take a guided tour of the Mysore Palace to know in detail the history attached to this city.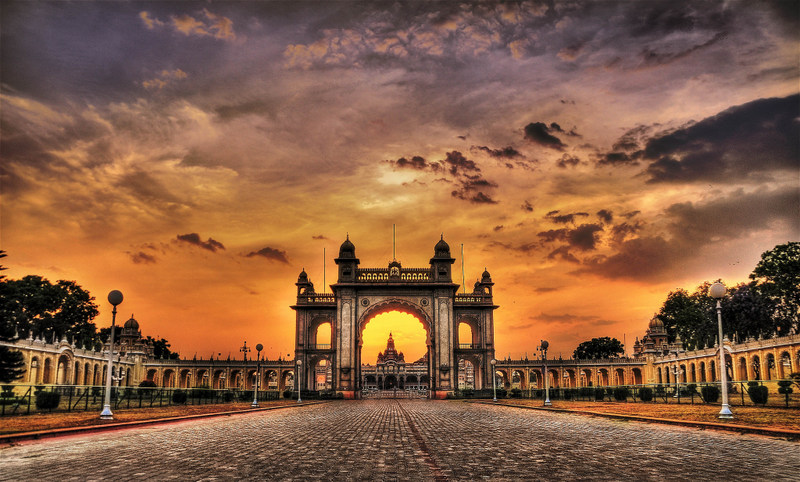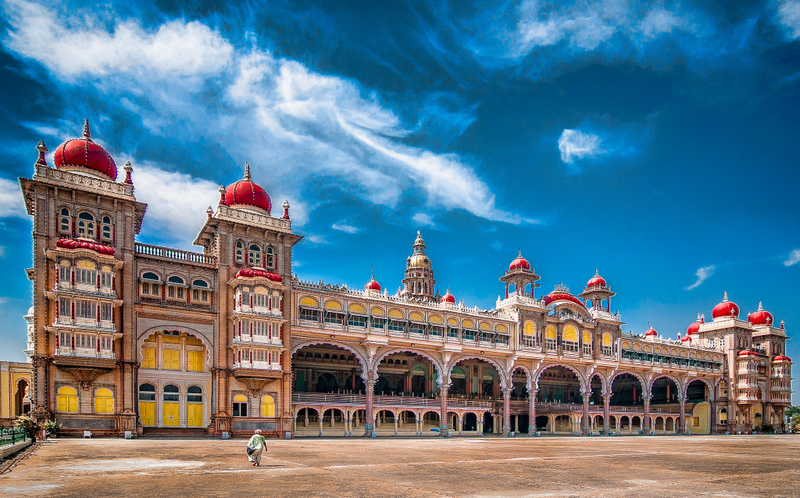 Nandi Hills
1 h 31 min (61.1 km) via Bellary Rd and NH44
Located just about 60 kms away from Bangalore, Nandi Hills is blessed with a pleasant climate all year round. This makes it a popular day trip destination for those living in the metro city.
A paradise for nature lovers, Nandi Hills is also a great place for those who enjoy trekking. The brilliant sunrise acts as the perfect backdrop for the misty mountains located in this area.
Chikkaballapura
1 h 22 min (57.8 km) via Bellary Rd and NH44
Surrounded by five hills, Chikkaballapura is an ideal picnic spot for those living in Bangalore. Whether you want to trek, hike or just explore the beautiful surroundings, this place has it all.
Chikkaballapura is also famous for its temples, silk and incense industry. So, if you wish to spend a day away from the hustle-bustle of the city, Chikkaballapura is the right place for you. To reach here, you can easily hire a taxi from any of the service providers available in Bangalore at a reasonable rate.
Ramanagaram
1 h 21 min (54.5 km) via NH275
If you are a Bollywood buff, then think no more and make way to Ramanagaram where the iconic flick Sholay was filmed.
Dotted with rocks and boulders, Ramanagaram is a place for those looking for a day packed with adventure activities. From trekking, rappelling to cave exploration, Ramanagaram has it all for a quick adrenaline rush.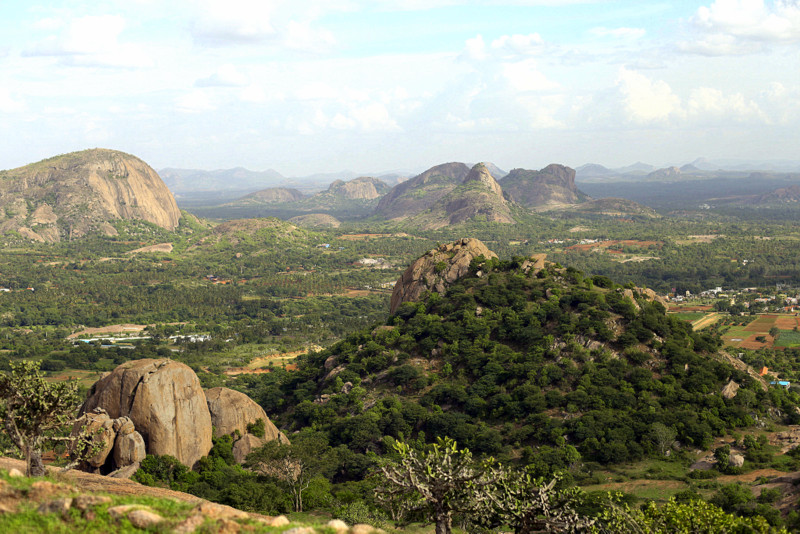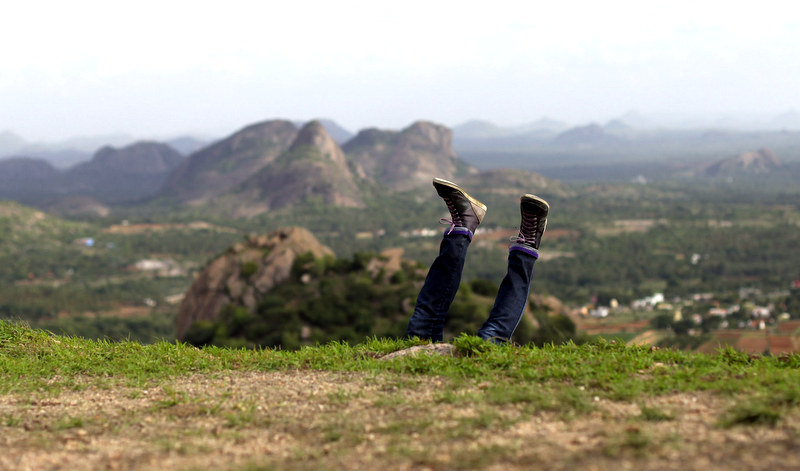 Bheemeshwari
2 h 31 min (105.0 km) via NH209
Located at an easy driving distance from the Garden City, Bheemeshwari is another amazing day trip option for the travel enthusiasts.
The nature lover in you would love exploring the Wildlife Sanctuary while your adventurous side will have a great time at the trekking trails and camps available in this area. Whether you are looking for a day filled with adventures or wish to spend time quality time sitting by the Kaveri river bank, the choice is yours.
OUR FAVORITE INDIA TRAVEL GUIDES: CLICK TO LOOK INSIDE ↓
INSPIRED?! PIN THIS TO YOUR TRAVEL PINTEREST BOARDS ↓
If You Liked This Post You May Also Like:
Photo credits: Mysore Palace by Spiros Vathis and Keith Cuddeback. Ramanagaram Valley by Nicolas Mirguet.