Travelling around Europe on a cruise is breathtaking. Having chosen to travel by ship, you can visit and stop at great spots along Mediterranean Sea, and / or float down some of the most famous rivers in the world while enjoying the passing sights of both major cities and delightful, small towns and villages.
Discover medieval castles, cathedrals and palaces during sightseeing stops, and wander through fantastic cities during daily shore excursions; the fabulous thing about taking a European cruise being no flights or stressful transit involved.
However like all travel, the biggest challenge is deciding which cruise you want to do. So to help, here are a couple of your options when choosing a European cruise.
Different Types of Cruises You Can Choose From in Europe
Reasons for Cruising in Europe
Before looking at some of the best cruises, let's first find out why you should opt for cruising while in Europe.
Reasons for Cruising in Europe
➡ The most beautiful sites and cities are built on the water and the best way to view them is from a ship's deck.
➡ Cruise travel is an efficient way to get around. Cruises travel during the night and arrive in the morning. As a traveler you therefore have the whole day to explore, without the hassles and stresses of transit.
➡ Cruises offer great value for money. Think about it – everything you could possibly need for a great trip is bundled into the one fare, and depending on the cruise line, prices can start as low as $100 per person, per night.
➡ Not only is it cheaper to travel on ship, but also, it is more comfortable. You only unpack one time while on a cruise.
Cruise Liner
Offering some of the best Europe cruise options, cruise liners are among the largest and most impressive vessels at sea. Not only is a cruise liner the equivalent to a floating hotel, it's essentially a floating city in itself!
Cruise liners today offer absolutely everything you could possibly want or need on-board, especially if you've chosen a Europe cruise with Celebrity; from Wi-Fi, phone reception and satellite TV, to shops, casinos, clubs, bars and rooftop pools – you're definitely not going without by stranding yourself in the middle of the sea!
All ships include medical facilities with trained professionals on-call, and housekeeping services will keep your linens fresh with regular turned-down services throughout your stay. Gyms, restaurants, cinema screens – there really is everything on-board!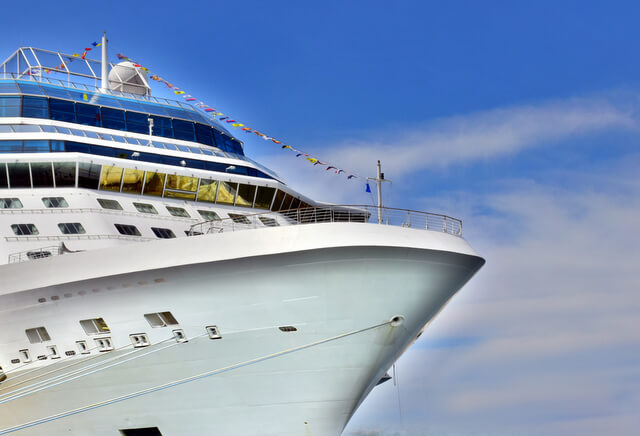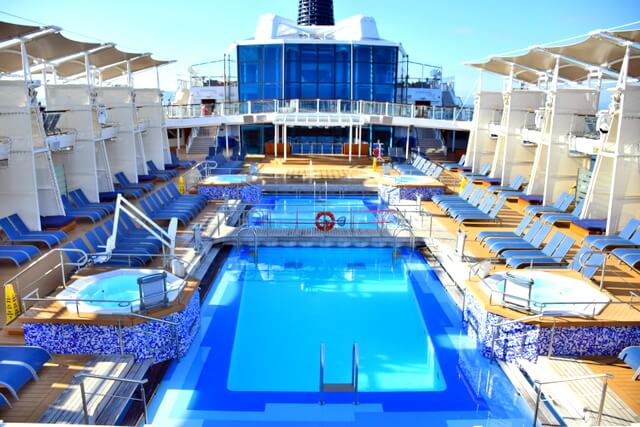 Disney Cruises
Disney cruises are a fabulous option for those traveling with kids. Disney Cruise Line is renowned for creating magic at sea with one-of-a-kind onboard entertainment, recreation and dining.
On one of these cruises, you have the opportunity to explore the spectacular seaside villages and captivating cosmopolitan cities of Northern Europe and the Mediterranean, each offering incomparable shopping, sightseeing and fine-dining opportunities for the entire family.
River Cruises
Do you know the difference between the Rhone and the Rhine? What about the Rhine and the Seine?!
European river cruises are a wonderfully tranquil way to explore some of the most historic towns and cities in Europe. This form of cruising is a voyage along inland waterways, often on much smaller and more intimate ships than a cruise liner, stopping at multiple ports along the way.
Since cities and towns throughout Europe often grew up around rivers, river cruise ships frequently dock in the center of cities and towns. This is a fabulous perk, as the large nature of many cruise liners mean you have to dock a considerable way out of town.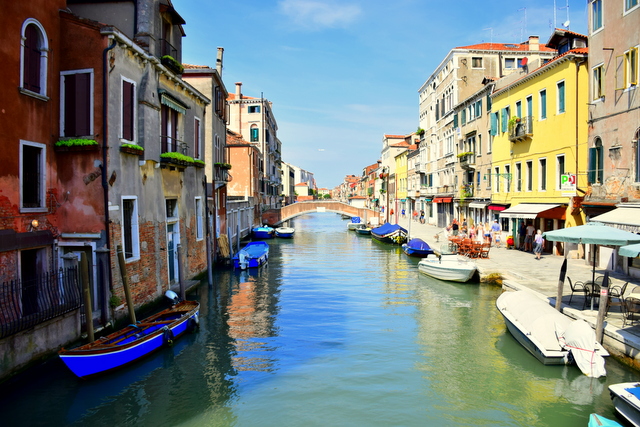 Canal Barge Cruises
Canal barging is a unique form of slow travel popular throughout Europe, especially in France, Italy, Scotland and Ireland. The size of the canal dictates the size of the barge, but the maximum number of guests on board usually ranges from 4-12 passengers.
On board the barge are a handful of crew members who will help make your journey an effortless one, and while the options for barge cruises are vast, a luxury, all-inclusive barge cruise is definitely way to go.
Expedition Cruises
For the more adventurous cruiser, expedition cruises operate in the very northern parts of Europe, offering access to the frigid, remote lands of and above the Arctic Circle.
Expedition ships are smaller ships with limited number of passengers, offering an adventurous and hands on experience more likely torn from the pages of National Geographic than Travel + Leisure. 
These types of cruises sail well off the beaten path, and not only offer "spectacular landscapes – deep fjords choked with ice, rugged snowy peaks, the sun shining throughout long summer nights – but also Arctic animals, some of the world's most unique wildlife."
OUR FAVORITE EUROPE TRAVEL GUIDES: CLICK TO LOOK INSIDE↓
| | | |
| --- | --- | --- |
| | | |
SPREAD THE WORD!! PIN THIS TO YOUR TRAVEL PINTEREST BOARDS ↓
If You Liked This Post You May Also Like: