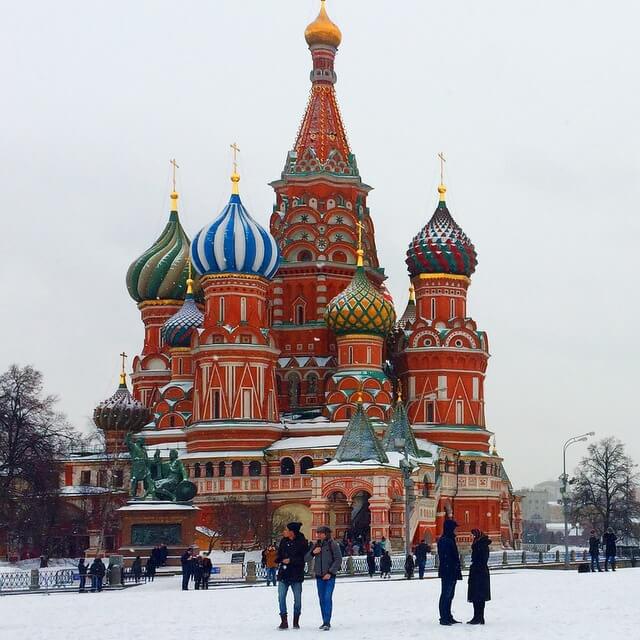 They are Russia's two largest cities and are usually the highlights of any trip to this massive country. Though what was once an arduous land journey between Moscow and Saint Petersburg can now be experienced in less than 4 hours on Russia's highest speed railway.
Moscow is the capital and most populous city of Russia. There is definitely no shortage of things to do here and it makes a great base for taking day trip excursions to intriguing places beyond the cosmopolitan center.
Saint Petersburg, founded by Peter the Great, is one of Europe's most beautiful cities and for this reason has become so popular with tourists. It is the cultural capital of Russia and is a sleek modern city steeped in history, and home to one of the largest art museums in the world.
While your instincts may be to book a flight between these two iconic cities, it's actually faster to travel by the high speed express train known as Sapsan. While the flight itself is only about an hour and a half, once you factor in travel time to and from both airports, checking in, waiting for take-off, and collecting bags, it works out faster by train.
And, the best thing about taking the Sapsan is the convenience of departing and arriving in the heart of both Moscow and Saint Petersburg. Make sure you include these highlight on your itinerary.
read more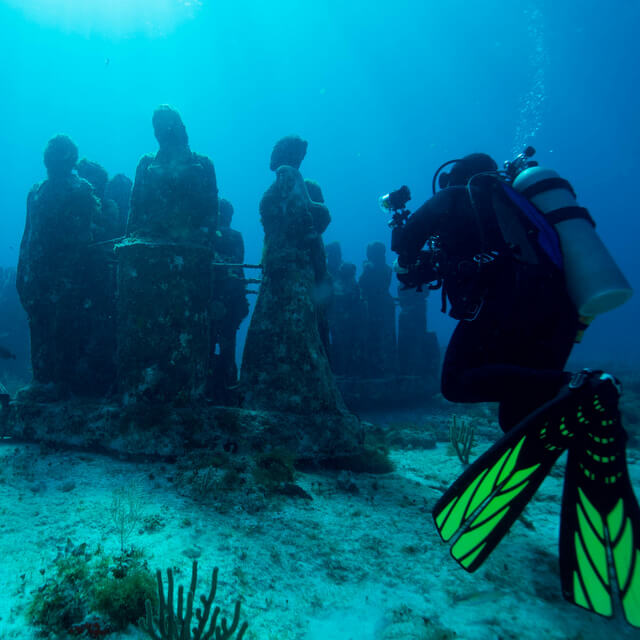 Experiencing underwater life never ceases to inspire and amaze. Offering an entirely different pace, human beings have long been enchanted by the blue silence, surrounded by marine life.
It is true that some of the coolest places on the planet are under water. There are hotels, shipwrecks, temples, museums, restaurants and other underwater sites around the world that are worth diving and snorkeling for.
While the list of exceptional underwater experiences seems as endless as the great depths of the sea, we've put together our favorites; some the top sites to don a full face snorkel mask and explore underwater life.
read more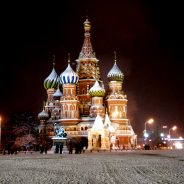 If you've got your eyes set on Russia for your next vacation, then there's certainly no looking back! Its grandeur and opulence in combination with the harshness of its climate will cast a spell on you.
As one of the most beautiful winter destinations in the world, Russia owes its popularity to the incredibly scenery and the majestic places it has to offer. Here is a list of only a few of them.
read more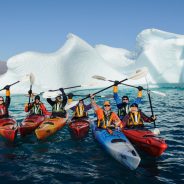 The Arctic region's beauty crosses the borders of 5 countries: Canada, Denmark (Greenland), Norway, Russia, and the United States. Because of its immense size it contains some amazing sites, both natural and those that occur from the meshing of cultures.
There is simply no way you're going to be able to take in all that the Arctic has to offer in one visit. So we've put together a quick list of eleven bits of awesomeness that should help you get started in putting together your Arctic adventure.
read more