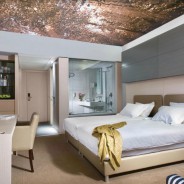 Travel to Israel is for many a dream. Eco travelers love the desert, religious pilgrims are drawn to sacred sites on the biblical scene, and for outdoor adventurers there are an abundance of green hills and valleys, multi colored canyons, and the chance to swim in the famous Dead Sea.
Regardless of which destination you choose in Israel, you can rest easy knowing that you can find luxury accommodation where-ever you go. The Dan Hotels is one of the most well-known Israel hotels 5 star, and with 14 properties in popular hubs throughout the country, you can organize all of your accommodation from just one website.
The following are 5 reasons to stay in Dan Hotels on your next trip to Israel.
read more