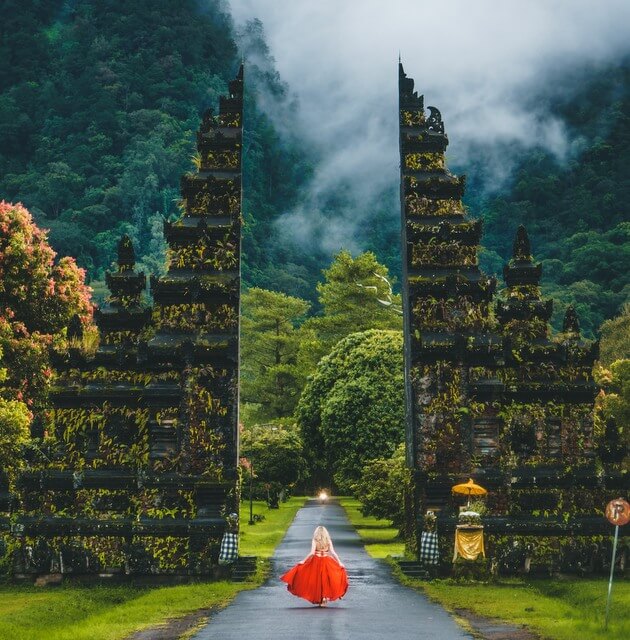 I won't lie; I wasn't originally keen on the idea of visiting Bali. I wasn't interested in nightlife or beach parties, and mistakenly believed that Bali's fun was limited to the beer cans of the Australian party travelers.
And it's true that Bali is not exactly a secret paradise – it's one of the world's most popular island destinations, and while fifty years ago there were only a very small handful of hotels available, nowadays there are over 5,000 to choose from.
So imagine my surprise when I was told adamantly that being packed into a hotel or resort with a large number of tourists isn't what Bali is about; when I was told that Bali is actually rich with culture and pristine landscapes that are worlds away from the hectic nightlife and commercialism I had assumed all of the island had become.
Surely we were talking about two different Bali's. Because what she was describing wasn't anything close to the drunken Facebook photos I had seen.
But we were. And there are in fact, two very different worlds available for tourists to Bali.
read more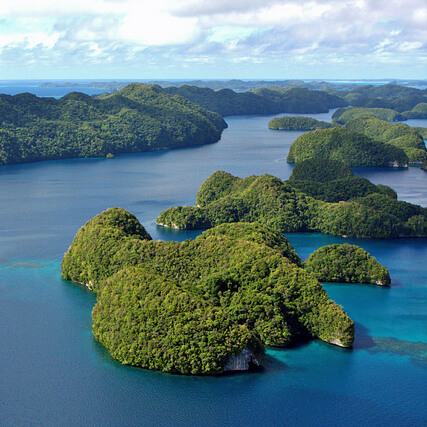 When it comes to stunning islands, we are fortunate to live on a planet where we're spoiled for choice. From the Greek Islands to some 7,000 that form the Philippines, paradise islands inhabit all corners of the globe.
And whether you're satisfying a craving for adventure, or searching for a potent Caribbean rum, there are plenty of options that will make you feel worlds away from the urban craziness you've traveled to escape.
The following are 10 of the world's most stunning tourist islands. Leave us a comment at the end and weigh in on your favorite island experiences around the globe.
read more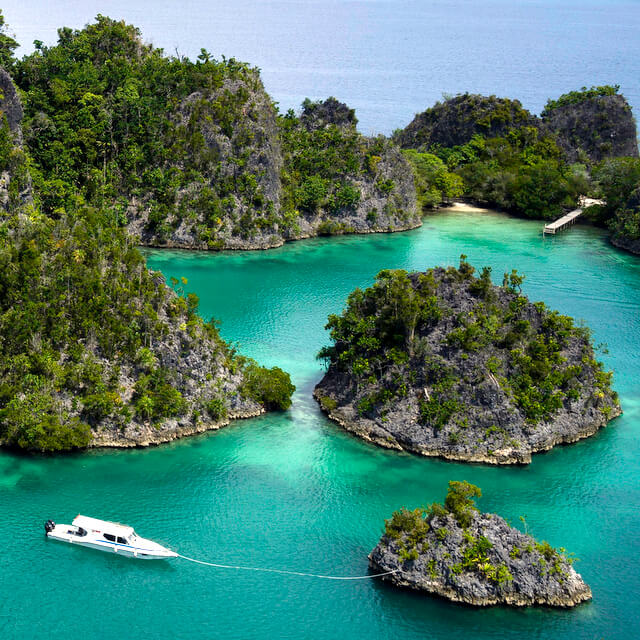 There's no denying that Bali makes for a wonderful holiday destination, but with over 18,000 islands, there are plenty of other places to explore in Indonesia, offering unspoiled island scenery and authentic cultural encounters.
Indonesia is also an ideal destination for liveaboard or adventure cruises – places like Komodo or Raja Ampat are best explored on a boat, allowing travelers to seek out the remotest islands and best scuba and snorkeling locations, without having to worry about tourist crowds.
Yet, until recently, planning an Indonesia cruise required a fair bit of forward planning. Many local operators don't have a website, and there's no way besides word of mouth to find out who to trust. True, you can always book onsite – but if you're planning to head off the beaten track, you may be stuck for days waiting for a boat.
But companies like Nowboat.com are solving this. Nowboat is the first all in one seafaring platform, collecting over 900 trusted local operators worldwide and allowing travelers to get in touch with them and book at 0% commission.
Indonesia is one of the top countries featured on the platform, with over 160 yacht charters and adventures available – here we've selected for you our five favorite Indonesia cruise adventures, available to book on nowboat.com for this summer!
read more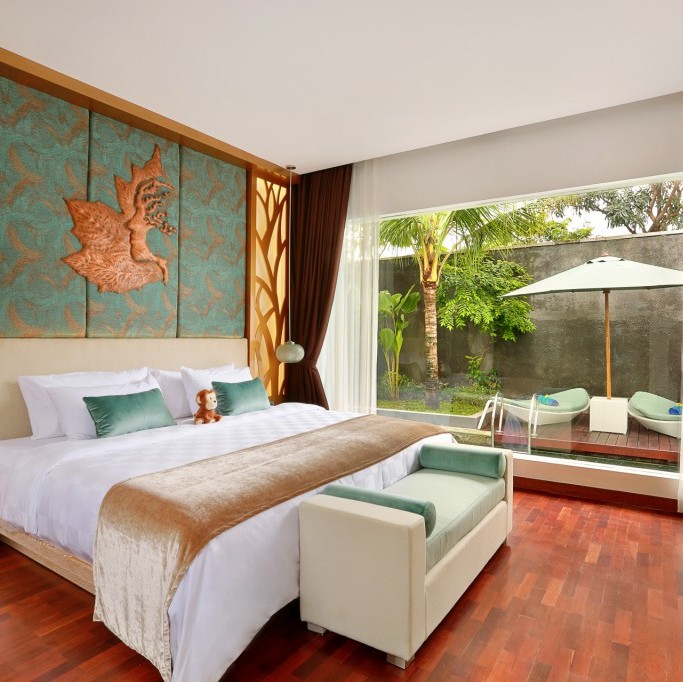 Bali has become one of the world's premier travel destinations and for good reason. The popular Indonesian island is constantly ranked as one of the best islands to visit, enticing tourists from across the globe to experience its treasures.
Whether you come to seek nightlife that never ends, a relaxing eco-retreat, exciting outdoor recreation, delicious cuisine, or the hospitality of its inviting residents, Bali is sure to cater to the holiday you desire.
For those who desire a luxury villa retreat, with a private pool, beachfront seafood restaurants and laidback vibes, Luxury Escapes are offering 69% off stays at The Leaf Jimbaran for a limited time.
read more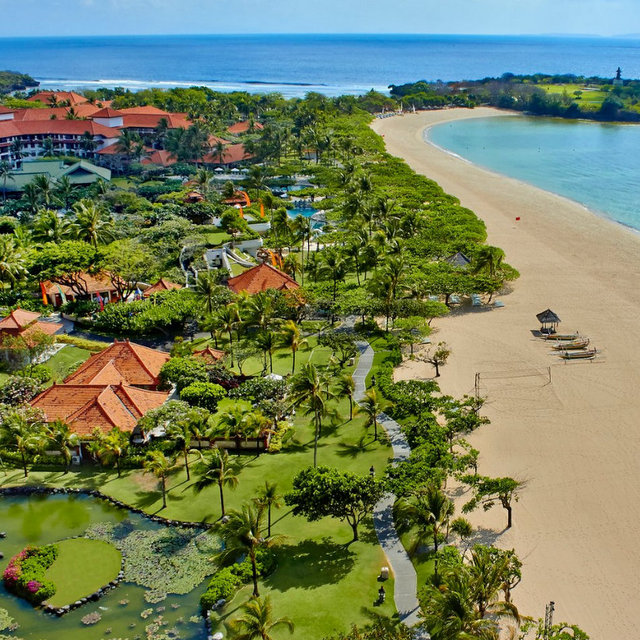 For most people, the ideal vacation includes escaping to a sun drenched paradise, and at the mere mention of paradise, Bali instantly comes to mind.
Yes, Bali has beaches, surfing, diving, and resorts great and small, but it's the scenic south-west, in Nusa Dua, where one resort out does them all.
Grand Hyatt Bali is the crown jewel of resorts in Nusa Dua, though this incredible 42-acre resort is more of an intimate beautiful Balinese river village than your typical resort.
With 5 star facilities, and a world-class shopping and convention centre at its front door, the hotel blends Balinese hospitality, tropical scenery, and modern convenience while oozing luxury across the board. And then there's 650 meters of private white-sand beach, and activities galore.
read more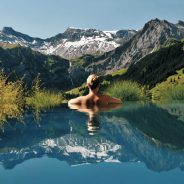 While Singapore's iconic Marina Bay Sands' infinity pool is the epitome of some of the most epic infinity pools in the world, can you imagine a pool which overlooks a safari, wildlife or the Swiss Alps?
Here we bring your 5 of the most jaw-dropping, epic infinity pools around the world.
read more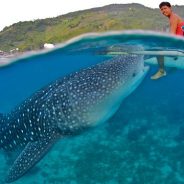 Planning a beach vacation and not sure where you should go? Most people immediately turn to "safer" options such the Caribbeans, Hawaii or the Bahamas. While undoubtedly these have some of the most beautiful beaches in the world, we would argue that South East Asia has more!
Home to tens of thousands of tropical islands, South East Asia boasts some of the greatest beaches in the world, and vacations here are much cheaper and usually more flexible. The countries in this region offer diverse culture, an exotic food scene, and an extreme wealth of beach activities and water sports, and you can easily hop between islands, packing your itinerary with as much relaxation or extreme adventure as you like.
Consider some of the following destinations for your next beach trip.
read more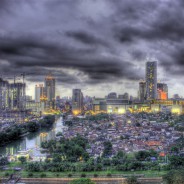 Jakarta is a dynamic city, and one of the world's greatest megalopolises. At first sight it can appear to be a crowded and confusing city, and it can be difficult to look past the maddening traffic and pollution for which it is known. Many tourists choose to take in other destinations throughout the archipelago instead. Their loss.
Missing out on Jakarta on a visit to Indonesia is a mistake. Underneath what is often perceived as an unappealing facade are plenty of unexpected surprises; an exciting nightlife and vibrant shopping scene, and a melting pot of Indonesian culture and cuisine.
read more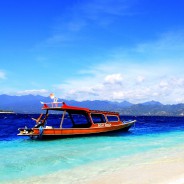 The three tiny teardrop islands of Gili lie just Northwest of Lombok, Bali's more rugged sister island in Indonesia. They have been growing ever more popular amongst backpackers over the last 10 years, but due to their remote location and under-developed circumstance, are still fairly unknown by other tourists.
Though it is their under-development that gives the Gili islands their charm, and cements them as three of the most beautiful paradise islands in the world!
read more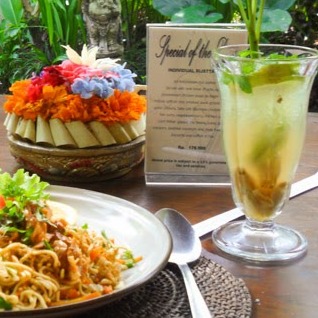 A town located in central Bali, Ubud is popularly known as 'The Center of Art of Culture'.
It was described to me as a town made up of small villages, each of which specializes in a different creative art: silver and jewelry, basket weaving, oil painting, batik and textiles, and some seriously amazing wood carving.
read more