Authored by Sigurdur Bjorgvinsson
There is so much to see and do while traveling that it is often difficult to know how to spend your money, and between the cost of the flights, hotels, public transport, food, activities and souvenirs, it's not difficult to completely deplete your bank account without even noticing!
Though don't be discouraged because of the cost – traveling on the cheap is absolutely possible, and there are many different ways to cut down on your costs while abroad.
The following are some basic tips and tricks for traveling on the cheap, and stretching your money to get the most bang out of your buck.
#1 Travel Off-Season
Each destination has a peak season, and this is when travel is most expensive. Also note that travel prices peak over holidays like Christmas, and holiday season is when airlines make the most of their money.
Simply put, the more demand there is for a ticket, the more expensive it will be. Prices drop during off peak season because the demand for flights is less, and this is when you can get a good deal on travel.
Sign up for airlines newsletters to receive news on current deals and special offers. Many great flight deals are promoted via airline newsletters.
#2 Use Public Transportation
Taxi's are expensive. While it is admittedly much faster to catch a cab, keep in mind that it will cost you a lot more than if you were to use public transportation like the bus or light-rail.
Most hostels or hotels have information about public transportation at their front desk, and many will provide you with schedules upon request.
Whether it is the bus, train, or even a tuk tuk, public transport is generally always more affordable than catching a cab, and will similarly be cheaper than renting a car.
It may take a few extra minutes to reach your destination, but you will save a decent amount of cash.
#3 Consider Staying in a Hostel 
Staying in a comfy hotel room with private bathroom is wonderful, but the nightly prices of a hostel are much more affordable.
Hostels will generally sleep guests in a dormitory with other people, where showers and bathrooms are shared. This kind of accommodation means you meet other travelers, and this social aspect is a fun alternative to spending time alone in a hotel room.
$60 will buy you two nights staying in a Hostel in Washington D.C., for instance, where private rooms in hotels start from $100 per night.
#4 Do it Yourself 
Planning your own travel and avoiding agencies is one of the best ways to save money and travel on the cheap.
On planning a trip to Mt. Everest Base Camp, for instance, travel agencies were charging $900 or more for the experience! This price included the flights, accommodation, porters and guides.
Compared to the $430 it cost to plan and book the Base Camp experience myself, this was way too expensive, and I paid less than half of what it would have cost through a travel agency.
Coupon codes are a great way to source cheap travel deals (check out Frugaa) when planning travel yourself.
Travel on the Cheap
As we have discovered, there are many different ways you can travel on the cheap – make sure your money goes as far as possible while abroad by implementing the above tips and tricks.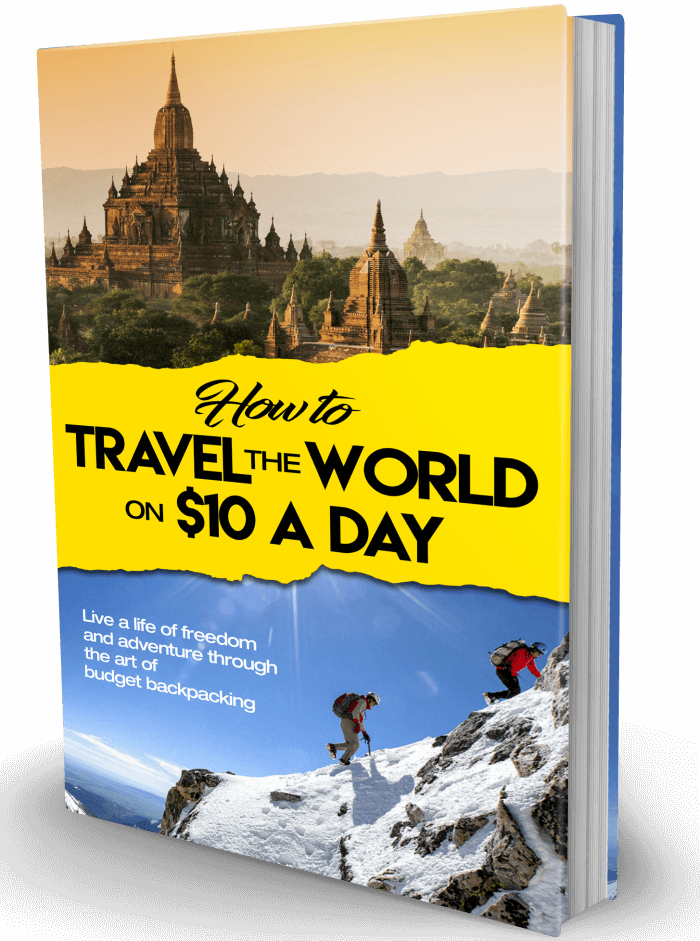 We highly recommend Will Hatton's "How to Travel the World on $10 a Day" – he arms you with the tips and tricks you need to travel the world with confidence, on the most basic of budgets. 
If You Liked This Post You May Also Like: