Earlier this month we established that starting a travel blog was a great way to make money while traveling the world. But what about other options for those not drawn towards blogging? Luckily, there are endless possibilities today for making money online and working remotely from absolutely anywhere in the world. You're only limited by your imagination!
Ever thought about writing and selling digital travel guides? 
Blogs are fantastic for inspiration, entertainment, and planning and research before your trip, but when you're out there actually traveling, out there in the middle of a city, what people really want is a travel guide. Short, sharp and to the point information about events, restaurants, attractions, and local secrets, all packed into a concise, well designed guide.
And, now that technology has completely re-defined the way we travel, digital guides can be accessed quickly and easily from your smartphone, tablet or kindle meaning you're no longer hauling heavy guides around city centres.
So when Barbara Matteson of Buggl got in touch about a new digital guidebook start-up, I wondered why I hadn't started creating guides earlier. Since realizing how great the platform is for creating travel guides, I have already completed three of my own.
The platform is incredibly simple and easy to use, and buggl takes care of all of the design so you can focus only on creating great content. Within minutes you have a beautiful and unique travel guide which you can easily share via social media or price on their website or your own. It's a great way to make money while sharing your travel knowledge. 
The pricing is left completely up to you. You can choose to make your guide free for everyone to download, or you can attach a price you deem reasonable for sharing your knowledge. Within 3 days I've already sold 3 guides. Admittedly, the guide book which has sold has been the free download for "48 hours in Hobart, Tasmania", but I'm excited regardless that people want to download something I have created.
MY GUIDES
48 Hours in Hobart Tasmania – Free Download.
One of Australia's oldest capital cities, Hobart combines the old with the new. A cosmopolitan city boasting colonial style architecture, set in between striking mountains and natural valleys, Hobart is a mecca for history buffs, nature lovers, and adventurists/thrill seekers.
With it's seaside location, Hobart offers foodies a mouthwatering selection of local produce, and boasts some of Australia's freshest seafood. Wine lovers are also drawn here to sample produce from the surrounding regions.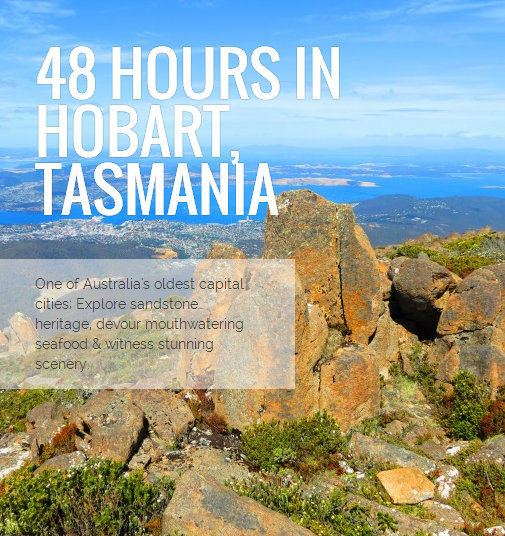 48 Hours in Canberra, Australia – $2.99 Download.
Canberra may not be at the forefront of Australian tourism, but it should be! With an amazing array of national attractions, museums, historical sites, and natural wonders, Canberra is filled with all types of fun.
From ballooning and bushwalking, to culture, history, indigenous heritage, politics, art, sport, flora and exotic fauna, you'll never want to leave! So pack your walking shoes and your sense of outdoor adventure, you're about to fall in love!
Travel to Canberra during Spring (mid September – mid October) and take in Floriade – Australia's annual celebration of Spring and a world class floral festival which includes exhibits of over a million blooms as well as horticultural workshops, music, local artistry, and amazing nightlife events.
Public transportation in Canberra is quite efficient and easy to use, and the main attractions are within walking/cycling distance from each other.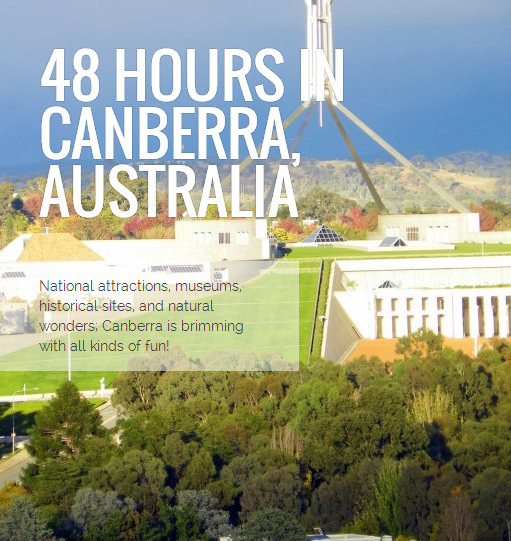 How to Cram 48 Hours into Sydney, Australia – $4.99 Download.
Everyone knows Sydney – it's Australia's favorite and most famous city. But do you know the REAL Sydney? They Sydney which lies beyond the Harbor Bridge, Bondi Beach and the Opera House? Purchase this guide to read about Sydney's wonderland of National Parks, forest mountains, coastal walks, unknown monuments and historic riverside towns.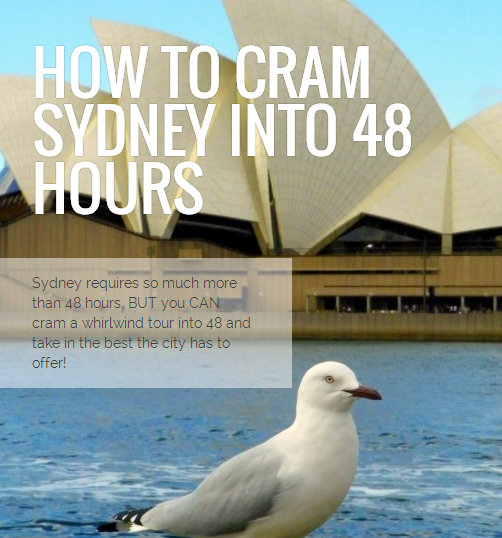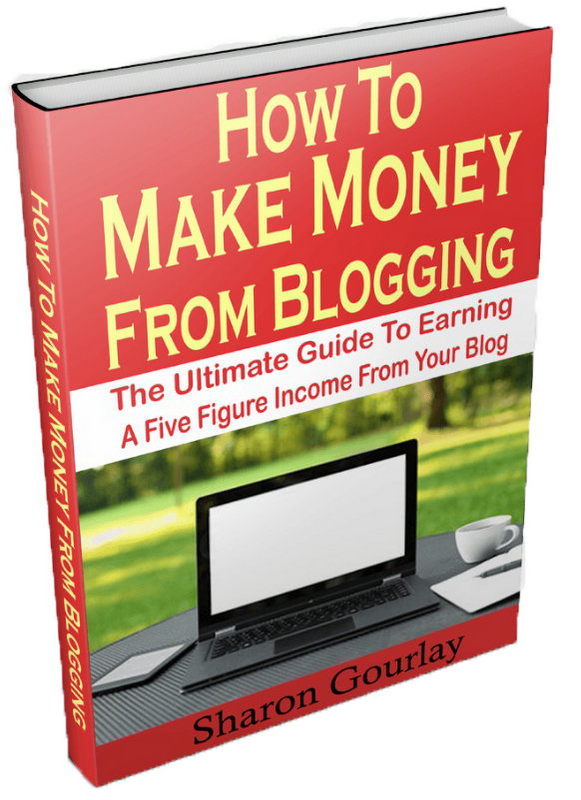 We highly recommend Sharon Gourlay's "How to Make Money From Blogging" – She details strategies for monetization and the exact methods she uses to make an annual $150,000 income.