Authored by Margaret Sasser
California is home to some of the most incredible beaches in the US. With its diverse wildlife and landscapes, each coastal area is unique in its own way.
Whether you're a local or a tourist, adventure is not hard to find in these seaside paradises. We've listed some of our favorite beaches on the West Coast to help you plan your next holiday in the Golden State.
5 Gorgeous Beach Getaways in California
Julia Pfeiffer Burns State Park
While the entire area of Big Sur is impossible to cover over the course of a long weekend, you can't go wrong with any of the beaches or national parks. If you have a limited amount time, the Julia Pfeiffer Burns State Park is not to be missed.
Seeing the sunset over the water alone will make any trip here worthwhile. Named after a well-known pioneer from the area, this local paradise where visitors can hike and enjoy the natural beauty of Big Sur.
While you're there, don't forget to visit the quaint waterfall at McWay Falls. The waterfall lookout trail is less than a mile round trip and leads to an observation deck where you can see an unforgettable ocean view. This State park is still worth the visit for the gorgeous views and incredible wildlife.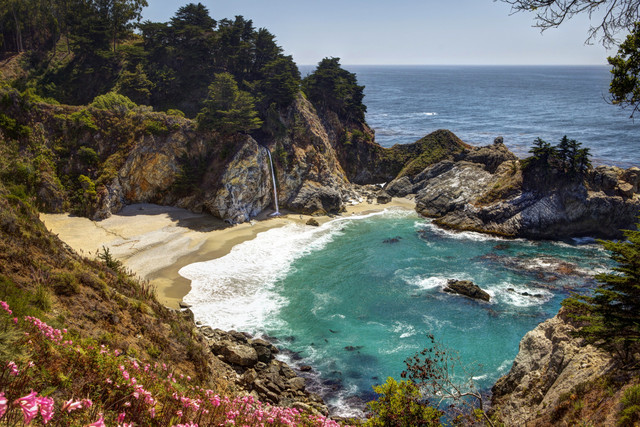 Hotels in Big Sur
Big Sur Lodge
Close to the area's tourist attractions there are a range of amenities available to guests of The Lodge Big Sur. The hotel's rooms are spacious and provide a kitchenette that is equipped with a refrigerator. Hot drinks can be brewed with tea and coffee supplies. On-site dining options include a restaurant, which is a convenient place to enjoy a meal.
Best Western PLUS Carmel Bay View Inn
Situated in Carmel By the Sea, Best Western PLUS Carmel Bay View Inn is within easy driving distance of Pebble Beach and offers free Wi-Fi, an outdoor heated pool and a 24-hour business centre. It provides a lift and a garden, and is a brief stroll from the Forest Theater and the Golden Bough Playhouse.
Point Reyes National Seashore
Point Reyes has a long history, dating back to nearly 5,000 years, before European settlers and native Indian tribes. It's home to an incredibly diverse array of plants and animals due to its unique environment. There are dozens of outdoor activities available for visitors including hiking, kayaking, fishing, and camping.
You'll find an extraordinary variety of aquatic and land animals in Point Reyes. Many of them are considered to be on the brink of extinction, making the area a refuge for the animals. Visitors can see an abundance of elephant seals, sea otters, and maybe even one of the many different species of whale who have made their home nearby!
Half Moon Bay, CA
Less than an hour south of San Francisco, Half Moon Bay is a quaint, peaceful town with a lot of natural sights to enjoy, The Half Moon Bay State Beach is a must-see in the area, and there are even private tours available so that you can enjoy the scenic views without having to lift a finger.
This beach is also great for camping and surfing if you're interested in outdoor activities and recreation over your vacation. Mavericks beach is another great spot to catch waves while surfing or watch the sunset if you prefer to stay on shore. You might even decide to take a surf lesson while you're there!
Especially if you're traveling with family, you won't want to miss the Oceanic Society's Gray Whale Watching tour. This educational cruise will leave you with pictures and memories that you'll remember for years to come!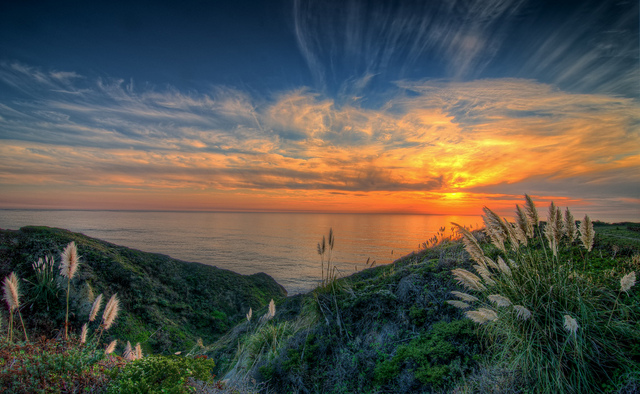 Hotels in Half Moon Bay
Half Moon Bay Lodge
Half Moon Bay Lodge is within a 35-minute drive of San Francisco International Airport and provides a Jacuzzi and a sauna. It offers complimentary Wi-Fi, a gym and a golf course. Lodge has a fitness centre with a swimming pool. The day spa offers a variety of treatments and a chance to relax.
The Ritz Carlton Half Moon Bay
Featuring views of the ocean, The Ritz Carlton Half Moon Bay provides 5-star accommodation with complimentary wireless internet, a gym and a golf course. Guests are offered a variety of deluxe amenities, including a limousine service and Ritz-Carlon Spa. A gym is available to those wanting to keep active while away.
Pismo Beach Dunes
Just south of Big Sur, Pismo Beach is a great place to visit if you're looking to escape from the city. Aside from a beautiful view of the Pacific, Pismo Beach is home to many local vineyards, parks, and areas for water sports.
One of the town's most unique attractions is definitely the Monarch Butterfly Grove. Young children will especially love to see the hundreds or butterflies in this incredible park open during late October through the end of February. In addition to the butterflies, the Oceano Dunes in Pismo Beach are home to an astonishing variety of wildlife and plants including the Audubon warbler, red-tailed hawks, and many other rare animals.
Particularly if you're able to rent a bike or an ATV, you won't want to miss traveling through these incredible sand dunes. The Margo Dodd Park is another great spot to watch the waves or the sunset. On a hot day, visitors can rest in the shade under the tiny white gazebo at the edge of the park.
Finally, don't forget to take a walk down the beautiful Pismo Pier near downtown for another exceptional view of the ocean.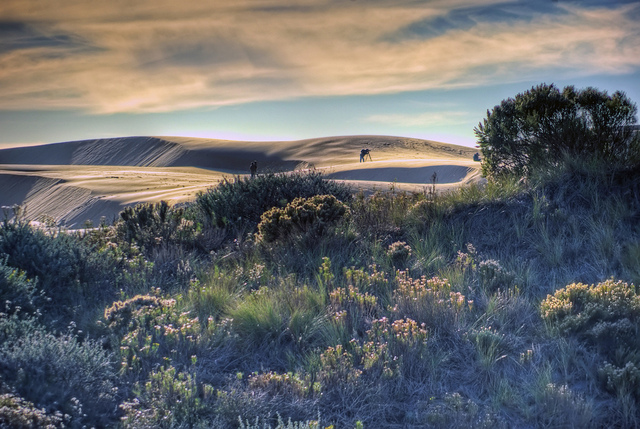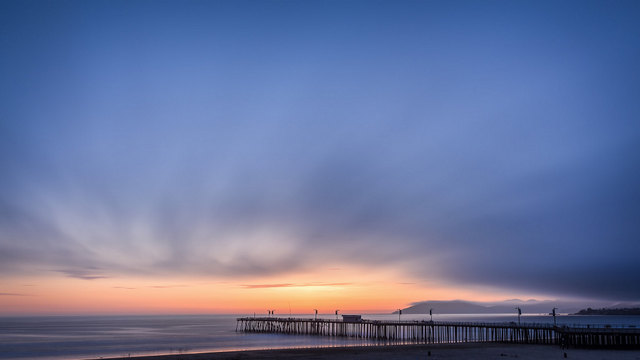 Hotels in Pismo Beach
Seacrest Oceanfront Hotel
Boasting a rooftop terrace and free Wi-Fi, Seacrest Oceanfront Hotel provides art deco accommodation. There is also a fitness centre with a swimming pool, with 158 recently refurbished rooms. There is also a BBQ area on-site for guests to enjoy. Guests can also appreciate water views from the property's spa and wellness centre.
Sandcastle Inn Pismo Beach
Sandcastle Inn Pismo Beach isclose to the area's popular attractions. It provides free wireless internet, a fitness centre and a golf course. There are a range of facilities available to guests of the inn, including a 24-hour business centre, a Jacuzzi and a gift shop.
Channel Islands National Park
Channel Islands National Park preserves five unspoiled islands and their aqua environment ultimately protecting the natural resources. The area is full of unique creatures, plants, and archeological resources that can only be found in the Channel Islands National Park.
Getting to the five islands is part of the fun when you visit the island as the islands can only be accessed by boat or plane. Once you do get there, there is no better to explore than by a kayak.
If you're connecting to the island via boat, there are 3 counties in California that grant you access: Ventura, Los Angeles and Santa Barbara. If you choose the boating option, you'll probably wind up staying on the mainland where there are also a lot of fun activities to get into. You can really get a feel for California living by staying in a vacation rental rather than a hotel.
FASHIONABLE SWIM WEAR THIS SUMMER. CLICK PHOTO ↓
SPREAD THE WORD! PIN THIS TO YOUR TRAVEL PINTEREST BOARDS ↓
If You Liked This Post You May Also Like:
Photo credits: Julia Pfeiffer Burns State Park by Michael Bundscherer. Half Moon Bay, CA by Keith Cuddeback. Pismo Beach Dunes by Anita Ritenour. Pismo Beach Pier by mLu.fotos. Pinterest image of Julia Pfeiffer Burns State Park by Upsilon Andromedae.